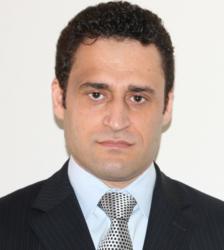 San Francisco, CA (PRWEB) April 07, 2012
According to NBA Bay Area the 71-year-old victim died Tuesday after colliding with a bicyclist at Market and Castro Street in San Francisco on March 29.
San Francisco personal injury lawyer, Aria Vatankhah, who has handled a number of accident cases over the past years, says "The important lesson for pedestrians to learn is to be proactive for their own safety, and also bicyclists must obey rules of the road, including signs and signal lights."
San Francisco Personal Injury Attorney, Aria Vatankhah, continues: "as we have seen here, even having the right-of-way does not mean the conditions are totally safe. It is best to be always on the lookout for others that share the road, whether they are cyclists, motorists, or pedestrians".
Personal Injury Attorney, Aria vatankhah states "even though there are signs, signal lights, and other rules of the road, we should be alert that those rules are no guarantee. Road conditions change constantly – a cyclist might appear out of nowhere; a car might be coming down the street; and a pedestrian may be suddenly crossing the street".
Personal Injury Lawyer, Aria Vatankhah recommends that "following proactive and preventative steps puts you as the commuter in a situation to know that you have done everything to watch out for your safety and make it as safe as possible".
San Francisco Auto Accident Attorney urges implementing the necessary improvements — such as intersection bulb-outs, countdown signals and reduced speed limits for pedestrian safety in San Francisco. The relative ratio analysis published by National Highway Traffic Safety Administration (NHTSA) shows that intersection-related crashes are almost 335 times as likely to have "turned with obstructed view" as the critical reason than non-intersection-related crashes. The second highest relative ratio of intersection-related crashes versus non-intersection-related crashes is for "inadequate surveillance," followed by "illegal maneuver," "false assumption of other's action," "misjudgment of gap or other's speed," etc. "Inadequate surveillance" is likely to happen about 6 times more often in intersection-related crashes than in non-intersection-related crashes. Also, the intersection related crashes are likely to have "illegal maneuver" and "false assumption of other's action" as critical reasons about 4 times more than non-intersection-related crashes. The critical reasons with high relative ratio of intersection-related crashes as compared with non-intersection-related crashes form a major portion of intersection-related crashes.
San Francisco Injury Lawyer Aria Vatankhah says that "Of the total traffic accidents recorded in San Francisco, 47.7 percent are pedestrian-related — a rate that is more than four times higher than the national average therefore establishing a lead agency for pedestrian safety issues in San Francisco is necessary and crucial".
San Francisco Accident Attorney, Aria Vatankhah says " The popularity of bicycling and walking is growing as citizens' consciousness about doing less damage to the environment and gas prices rising thus we have to make sure that we ensure the safety of these pedestrians and cyclists."
San Francisco Car Accident Attorney Aria vatankhah states "a pedestrian or bicyclist suffering a personal injury because of a negligent driver may have the right to compensation from the person who caused the injury. Similarly, if the victim dies because of his or her injuries, his or her survivors may have a wrongful death claim".
Personal injury accidents in San Francisco can range from "slip and fall" to "car crashes", each resulting in unique injuries that encumber a victim in their own way and require detailed attention and treatment for recovery. When claiming compensation for the damages and injuries victim has sustained in an accident, he or she must determine how they have been impacted by the accident. Damages frequently sought in an accident claim include past and future medical expenses, mental anguish, pain and suffering, income loss, property damage, and loss of earning capacity. Each set of damages can range in harshness depending on the accident and must be carefully evaluated when filing a claim.
Additionally, wrongful death claims involve surviving family members seeking compensation for losses associated with the death of a loved one caused by other's negligent act. These losses can include funeral costs, medical bills, loss of consortium, and the loss of the victim's wages and other work-related benefits. Filing for either of these claims is often complicated and frustrating for victims; as such, it is very important to study the ins and outs of these claims in details and find experienced legal aid.
Aria Vatankhah, San Francisco Car Accident Lawyer provides professional and compassionate legal assistance to victims of injury and negligence. Aria Law Group is experienced at handling multiple types of injury and negligence cases in San Francisco, including motor vehicle accidents, hit and run, bicycle accidents, pedestrian injuries, trip and fall, construction accidents, premises liability and other kinds of personal injury and wrongful death claims.
Recovering from a San Francisco accident can be frustrating to victims who do not understand their legal rights and how they can find compensation for their injuries. Accident Attorney San Francisco Aria Vatankhah provides free consultation including valuable information about the laws concerning personal injury claims in San Francisco and how they affect victims of auto accidents and other personal injury incidents.
The Aria Law Group fights for the victims of others' negligence until obtain the most possible compensation for their emotional distress, pain and suffering and economical loss throughout the State of California. Mr. Aria vatankhah a San Francisco Personal Injury Attorney employs the latest in investigative techniques and available technology to provide clients with the most comprehensive representation available.
At Aria Law Group our accident attorney aims to get you the financial compensation you deserve and to help you through the legal process. If you retain the Aria Law Group you can focus on recovery while we focus on the complex legalities involved.