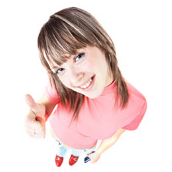 We would advise teenage models to be very cautious
London, UK (PRWEB UK) 10 April 2012
'Teen modelling can be extremely tough to get into, if you have no experience,' Stevie continues. 'And on top of actually gaining any work, it's so easy to fall foul of the con artists out there that prey on young people'.
UK Model Agencies report how some teen models, inexperienced to the world of modelling, can be so easily taken in by jobs that are too good to be true on social network sites such as Facebook and Twitter. 'We would advise teenage models to be very cautious of anyone offering them freelance modelling work, unless they're friends with a trusted modelling agency of course,' Stevie reports. 'We've seen recently a surge in younger models ringing us for our advice on particular job offers. The jobs tend to offer freelance modelling work and payment up front. We advise any inexperienced model of any age to seriously consider finding work through one of the many licensed modelling agencies we have on our site'.
UKMA and their partners, La Mode London, offer honest and open modelling advice. The experts show teen models how to make the industry work for them, advising and offering as much information they think is helpful to a model of any age, as well as reporting any model scams they come across.
The UK'S online modelling agencies directory always urge young models to find work through reputable companies and never go to any advertised modelling jobs un-chaperoned.
Jim Dawson, http://www.ukmodelagencies.co.uk's chief press officer, says, 'Modelling agencies never take money up front, prior to any modelling work being done. They have to be licensed and they have to be regulated. We would urge any model to go through a modelling agency where ever possible to ensure their safety.' He goes on to say,' there are freelance modelling jobs out there that are legitimate, and of course the more experienced models out there can see through any scams usually. It's the models who are new to the business who need to be so very cautious. It's so easy for at newbie to put themselves in danger. Even taking their personal safety out of the equation, they are opening themselves up to be ripped off. These people know what they're doing, and are very good actors. They can be very convincing.'
UKMA have been at the forefront of the modelling industry for years and they've certainly seen some highs and some lows in the world of teen modelling. They have a great overview of what really goes on behind the scenes at the cutting edge of the modelling industry. According to Jim, their own teen modelling advice, as well as their partners, La Mode London, is honest and forthright.
'Unfortunately some models still get scammed so easily,' says Jim. 'If you are being offered work through any kind of social network, then treat it as bogus unless you totally trust the source. Also, modelling agencies never offer payment up front. Legitimate companies simply do not work this way.'
With the wonderful World Wide Web available at an aspiring model's fingertips, the seedy side of modelling definitely still exists, but there are now, thankfully, much safer ways to get into modelling than there used to be.