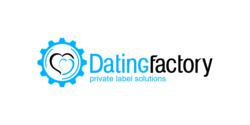 With the Dating Factory
system, you're sending your traffic to your own website, not one of ours
Altanta, Georgia (PRWEB) April 10, 2012
"Dating Factory makes it quick and easy for any company or individual to create and run an online dating site, complete with active profiles that can be filtered to specific interest groups," explains Moreno Aguiari, head of operations for Dating Factory's U.S. expansion. "This is an advanced platform that is already tested and proven to make money. Our job now is to show the American market what this incredible white label dating website system can mean for their revenue in 2012."
According to Tanya Fathers, CEO and co-founder of Dating Factory, the time was right to expand into the US market. "Dating Factory is well known in Europe, but we're aggressively growing in North America," says Fathers. "The United States represents the largest single market in the world, so we're excited to have put together such a fantastic team to represent us in America."
The Dating Factory white label platform allows companies and online entrepreneurs to create their own online dating websites, with the option to include ads for additional revenue. Dating Factory sites can be targeted at U.S. consumers or other markets around the world, with 15 languages available. Partners use their own domain names, meaning they maintain control over their brand and their marketing efforts.
"This isn't an affiliate program, this is a chance to build and run your own dating site with your own brand," explains Aguiari. "With an affiliate program, you send all your traffic to someone else, and what happens then is out of your control. With the Dating Factory system, you're sending your traffic to your own website, not one of ours. We supply the engine and profiles that makes your site work."
For more information on Dating Factory's white label system, please visit http://www.datingfactory.us.