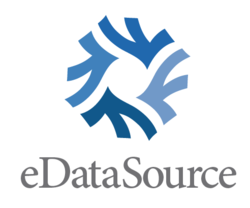 Amazon digital is showing growth as its ecosystem becomes more robust and complete.
New York, NY (PRWEB) April 09, 2012
eDataSource (http://www.edatasource.com), a leading provider of online competitive intelligence, today provided estimates of the sales growth of both iTunes and Amazon digital as part of the new eDataSource ecommerce monitoring service.
According to the eDataSource estimates, Amazon's digital sales grew 29% for Q1 2012 compared to Q4 2011. iTunes sales were relatively flat with only 2% growth over the same period according to the eDataSource estimates. Digital sales at Amazon are comprised of kindle edition content, mp3's, streaming videos and android apps. iTunes sales include music, video, digital print and apps from the Apple App store.
"iTunes was a key driver in hardware and overall sales for Apple. They built a great lead and a very sophisticated ecosystem where it is easy to buy," said Carter Nicholas, CEO of eDataSource. "That shows in terms of the magnitude in total sales for iTunes and the amount spent per person. Amazon and others are behind but showing growth as their ecosystems become more robust and complete. 29% growth from the previous quarter is an impressive number."
Apple's iTunes sales still dwarf those of Amazon digital at 3.5 the total $ sales volume domestically, according to eDataSource. The ecommerce analysis by eDataSource also shows 61% higher spending per customer on iTunes than for Amazon digital.
"Presence of devices, ease of purchase and product mix are all at play here," commented Nicholas. "We see higher sales for iTunes on weekdays compared to Amazon digital. They make it easy to buy music on your iphone or ipad and people make these purchases during the week. On the other hand, Amazon video on demand delivers instant satisfaction. You can buy and watch immediately, whereas with iTunes you have to wait a long time for the movie to download. That makes Sunday evening big for Amazon digital."
eDataSource's analysis showed that digital sales grew in all categories in Q1 2012, but that Amazon's digital sales are heavily dominated by Kindle Edition digital print, which have accounted for 77% of $ sales over the last six months. Video on demand accounts for 8%, music 12% and apps account for only 2% of sales. That product mix has shifted recently however. By March 2012 video on demand's percentage of sales had grown by 25% to 10% of sales, for example.
eDataSource has utilized its proprietary email analytics capability and panel of 800,000 consumers to provide these unique insights into consumer purchasing trends. The insights are illustrative of eDataSource's newly developed capability to track ecommerce trends across the industry.
About eDataSource
Founded in 2003, eDataSource (http://www.edatasource.com) is the worldwide leader in competitive intelligence for email, social media and ecommerce activity, based on active monitoring of more than 800,000 consumer inboxes and 9,000 brands. The company provides strategic analytics products and services for online marketers, publishers and their service providers.