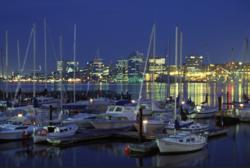 The new Halifax financial services advertising additions will help LocalHood.ca establish its financial services categories for future Maritime advertisers
Halifax, Nova Scotia (PRWEB) April 08, 2012
Canadian web presence directory, LocalHood.ca looks to add advertisers who are based in Halifax, Nova Scotia to its beta directory. In a trial run, the directory has added a few sample advertisers from the financial services vertical. The recent additions include a Halifax Mortgage Broker a Financial Advisor and an Accounting and Bookkeeping service that are each located in the downtown core of Halifax, Nova Scotia.
This initial set of maritime based advertisers will provide the directory with a few case studies that will be developed and used to attract future advertisers once the site goes live later in 2012. LocalHood.ca is proving to be effective in helping local businesses develop their web presence.
The directory claims to have a large number of page one rankings in Google for a wide variety of localized keywords and phrases that suggest commercial intent on behalf of the searcher. The new Halifax financial services advertising additions will help LocalHood.ca establish its financial services categories for future Maritime advertisers.
The Halifax financial advisor listing is a sample listing for illustration purposes only. The listing features the typical services and products offered by financial planning professionals throughout Canada. The advertiser page includes core contact information, a map to the businesses location and a healthy description of its insurance and investment services.
The Halifax Accounting and Bookkeeping service is also a sample listing featuring the typical services offered by professional bookkeeping services. Eventually other data sets for financial services that are specific to the Atlantic provinces of Canada will be added.
LocalHood.ca claims to be growing a number of top search engine rankings for a large number of its advertisers both by business vertical and by geographic region. The addition of these 3 new sample listings will spearhead what the site hopes will become the start of a strong web presence for financial services advertisers in Atlantic Canada.
Downtown Halifax is the city centre of the Halifax Regional Municipality, Nova Scotia. Located on the eastern-central portion of the Halifax Peninsula, on Halifax Harbour, it serves as the business, entertainment, and tourism hub of the region.
About LocalHood.ca
LocalHood.ca is an emerging, local web presence business directory that has recently launched as a live beta site. LocalHood.ca presently hosts location based information for a variety of Canadian businesses in addition to local event listings and classified ads.
"LocalHood" is a LocalHood Marketing trade mark. For more information, go to LocalHood.ca. Questions can be directed to (289) 752-7335 or toll free 1-888-975-9222 email: info(at)localhood(dot)ca