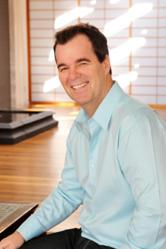 (PRWEB) April 09, 2012
The UK economy is sliding downhill.
Official figures have revealed that activity in the UK economy has slowed down during the last quarter of last year as the Eurozone crisis continues to threaten the country's financial stability. With the second recession at our doorstep, only a bleak economic future awaits the UK and the rest of the members of the coalition.
As the Euro trouble drags down worldwide economy, property guru Rick Otton believes that contingency plans should be executed to cushion the effects of the crisis and bring the economy back to its feet. He also believes that new investment opportunities would be the key to the economic revival.
"With the Eurozone crisis dragging our economy down, we should employ new strategies, new ideas to stimulate our financial recovery. Discovering new investments would greatly pull up our economy," Mr. Otton said.
Rick Otton is recognized as an innovation leader for his introduction of cutting-edge property investment strategies in the real estate market. For more than thirty years, Mr. Otton has continuously challenged the existing system of real estate investing.
"I have been teaching my students how to make money in real estate without the need for bank loans and huge cash for deposit. My strategies are flexible that it can be employed by various types of people from all walks of life—from professional investors, to ordinary office workers and even your regular man on the street," he said.
"Real estate investing should not be exclusive to people with money or to people who are employed," Mr. Otton declared. "If investment opportunities are revealed to the public, I believe that this will help alleviate our economic situation," he continued.
Mr. Otton's strategies have been formulated during the Savings and Loans Crisis of the late 1980s and early 90s in Texas, where a majority of the banking system has collapsed. Using his non-conventional techniques, Mr. Otton has built himself a solid property portfolio during his first year in property investment, and his assets grew exponentially since then.
"I believe that by employing the same strategies that I have created thirty years ago under the same economic conditions, this country can ride out this financial crisis and gradually recover. Real estate investing will put on the brakes to our backsliding economy," said Mr. Otton.
Mr. Otton shares his techniques through seminars and his websites where he regularly gives real estate advice. You can read up more here: http://www.rickotton.co.uk/
About Rick Otton
Rick Otton is an original pioneer of creative property strategies. He is founder and CEO of We Buy Houses, a leading property enterprise which operates in the property markets of the United Kingdom, New Zealand, USA and Australia.
In 1991 he uncovered an innovative strategy of buying and selling real estate and went on to amass a portfolio of 76 properties in his first twelve months of active investing.
Since 2001, Rick has taught over 30,000 students to buy, sell and trade residential property without banks, debt or risk. By employing these same strategies many of Rick's students have made over a million dollars a year in cash and equity, using little or none of their own money, year after year.
In 2008 Rick revealed his strategies in the United Kingdom and became the creator of 'Houses for a Pound'.
He has appeared in the following Australian TV programmes: 2004 ABC documentary 'Reality Bites' and on Today Tonight, Insight and A Current Affair. In October 2007 Rick gave a way a house on national TV during 2 episodes of Channel 9's Hot Property.
Rick Otton has also been featured in Your Property Network, Australian Property Investor, Lifestyle Trader Magazines and in the books: The Secrets of Property Millionaires Exposed!, Ideas: Original Perspectives On Life and Business From Leading Thinkers, Think and Grow Rich in Property, Insider Property Secrets, and Walking With The Wise.
Rick Otton can be contacted via his website http://www.rickotton.co.uk