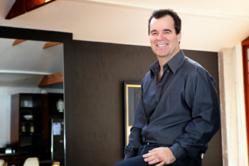 Investors and home buyers should be armed with strategies and techniques that would help them weather out this financial catastrophe.
(PRWEB) April 10, 2012
The World Bank has recently warned the public to prepare for the worst as the financial situation drastically backslides and the economic growth slows down. World Bank's Chief Economist Justin Yifu Lin specifically warned developing countries to get ready and prepare for contingency plans to counter the effects of the crisis.
Rick Otton, a well-known property investment specialist, cautioned property investors to be watchful of the economic atmosphere because it will have a huge impact on real estate investing.
"The global economic weakening is a huge blow to the property market. Real estate investment will surely drop and the market will be stagnant. As the economic condition gets worse, it will be harder for investors and home buyers to purchase property," Mr. Otton explained.
However, the crisis will spare no one and even developed countries like the UK will also be greatly disturbed by the drop in the economy, according to Mr. Otton. That is why he stressed out the importance of precautionary measures to buffer the effect of the economic meltdown.
"The property market should be prepared, remember that awareness is the greatest weapon. Investors and home buyers should be armed with strategies and techniques that would help them weather out this financial catastrophe," he said.
Mr. Otton is famous for introducing revolutionary property investment strategies and he believes that difficult times require innovative and creative solutions for the real estate market. He is known for his non-conventional methods of purchasing properties without bank loans or huge money deposit.
"Let's face it. The world is changing, the economic system is unstable. So what we should do is find a technique that would work even with our dilapidated system. Even before this economic crisis, I have been teaching my students how to benefit from the real estate market without spending much, and I have the results to prove their success" he said.
With the onset of the global crisis, Mr. Otton emphasized the importance of wise investment during these challenging times. "You should know that not all strategies will work in this kind of environment. Buying and keeping properties would be difficult without an effective property strategy," Mr. Otton said.
For more information on his strategies, you can visit http://www.rickotton.co.uk/
About Rick Otton
Rick Otton is an original pioneer of creative property strategies. He is founder and CEO of We Buy Houses, a leading property enterprise which operates in the property markets of the United Kingdom, New Zealand, USA and Australia.
In 1991 he uncovered an innovative strategy of buying and selling real estate and went on to amass a portfolio of 76 properties in his first twelve months of active investing.
Since 2001, Rick has taught over 30,000 students to buy, sell and trade residential property without banks, debt or risk. By employing these same strategies many of Rick's students have made over a million dollars a year in cash and equity, using little or none of their own money, year after year.
In 2008 Rick revealed his strategies in the United Kingdom and became the creator of 'Houses for a Pound'.
He has appeared in the following Australian TV programmes: 2004 ABC documentary 'Reality Bites' and on Today Tonight, Insight and A Current Affair. In October 2007 Rick gave a way a house on national TV during 2 episodes of Channel 9's Hot Property.
Rick Otton has also been featured in Your Property Network, Australian Property Investor, Lifestyle Trader Magazines and in the books: The Secrets of Property Millionaires Exposed!, Ideas: Original Perspectives On Life and Business From Leading Thinkers, Think and Grow Rich in Property, Insider Property Secrets, and Walking With The Wise.
Rick Otton can be contacted via his website http://www.rickotton.co.uk/