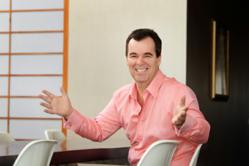 My strategies will teach the investors how to create and maintain properties with little cash and no bank loans.
(PRWEB) April 10, 2012
Despite the global economic depression last year, Australian property market remains firm and has established its place in the midst of worsening global financial conditions. The country's economy has remained steadfast, therefore creating opportunities for investors to participate in the real estate market.
Rick Otton, a renowned property investment specialist has created innovative strategies for buying houses and properties that helped aspiring investors create their own property portfolio and enter the property market.
"It is in these times of strict banking practices and high property prices, the people are looking for creative property options that will work for their situation," Mr. Otton said.
Potential investors are hesitant to venture into the property market because of the stringent requirements set by the traditional lending institutions, according to Mr. Otton. "People who are unemployed or who don't have excellent credit history will definitely be denied by the banks," he explained.
Mr. Otton has been teaching his property investment strategies to his students, 30,000 of them to date, through his trainings and seminars. "I equip my students with the right strategies to create their own property portfolio and positive cash flow investment, "Mr. Otton said. "My No Money Down Bootcamp and seminars will open up new opportunities for Australians in real estate investing."
Positive Geared Property Investment
With the downturn in the global market, real estate investors mostly experience negatively-geared properties and cash loss. Although most of the loss is buffered or absorbed by the tax system, it takes a long time before the investor gains profit from the property.
Mr. Otton's creative property options reveal strategies on how to buy houses and accelerate the process so the investor can reap his profits sooner.
"My strategies will teach the investors how to create and maintain properties with little cash and no bank loans. I give my students tips and tricks on getting the most out of their property investment by minimizing out-of-pocket expenses and maximizing potential capital growth, "Mr. Otton explained.
For more information on Rick Otton's strategies and schedule of the bootcamp, you can visit his website http://www.rickotton.com
About Rick Otton
Rick Otton is an original pioneer of creative property strategies. He is founder and CEO of We Buy Houses, a leading property enterprise which operates in the property markets of the United Kingdom, New Zealand, USA and Australia.
In 1991 he uncovered an innovative strategy of buying and selling real estate and went on to amass a portfolio of 76 properties in his first twelve months of active investing.
Since 2001, Rick has taught over 30,000 students to buy, sell and trade residential property without banks, debt or risk. By employing these same strategies many of Rick's students have made over a million dollars a year in cash and equity, using little or none of their own money, year after year.
In 2008 Rick revealed his strategies in the United Kingdom and became the creator of 'Houses for a Pound'.
He has appeared in the following Australian TV programs: 2004 ABC documentary 'Reality Bites' and on Today Tonight, Insight and A Current Affair. In October 2007 Rick gave a way a house on national TV during 2 episodes of Channel 9's Hot Property.
Rick Otton has also been featured in Your Property Network, Australian Property Investor, Lifestyle Trader Magazines and in the books: The Secrets of Property Millionaires Exposed!, Ideas: Original Perspectives On Life and Business From Leading Thinkers, Think and Grow Rich in Property, Insider Property Secret.
Find out more about the Sydney No Money Down Bootcamp at http://www.rickotton.com