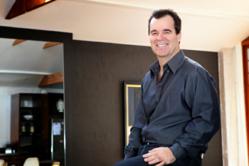 The traditional ideas of retirement no longer work..what's important is that we prepare for what's coming and not rely too much on the super fund.
(PRWEB) April 10, 2012
The media has been recently invaded by news on the superannuation fund. And the articles are mostly on the negative.
In his most recent podcast, property guru Rick Otton discussed the importance of planning forward for retirement in the face of the superannuation fund controversy. The 35-minute video talked about how people, especially retirees, can take control of their financial future and ensure financial stability after retirement.
In the new Creative Real Estate podcast, Mr. Otton tackles street-smart secrets to real estate investment together with one of his successful students, Ben Chislett. Mr. Otton emphasized the importance of securing financial solidity before and after retirement.
"We have to face the fact that pension funds are not gonna be there when you retire. The traditional ideas of retirement no longer work and the news articles are there to prove it. What is important is that we prepare for what's coming and not rely too much on the super fund," Mr. Otton said.
Mr. Otton discussed property investment as the key to achieving financial freedom. "It makes me money without burning money," he said. His talk focused on creating positive cash flow through positive geared properties.
"The question is, how are we going to invest in property without spending much money? The answer lies in the property strategies I have introduced some thirty years ago. These strategies are working on the basis that we can no longer rely on the banking system. No cash, no loans," he said.
Rick Otton is a well-known pioneer in the real estate investment market because of his innovative property techniques. "I've been teaching people how to gain wealth in the property market using my strategies. There are endless opportunities on how to make money in real estate, if you only know what methods to apply."
"The times are changing, and to be able to succeed, we have to jump at the opportunity that comes to us and work around the fact that what might have worked before may not be feasible now, especially in real estate. It's what we know in the past, but we're not living in the past, "he said.
You can listen to the podcast here: http://bit.ly/GW6Gco
To know more about Rick Otton's strategies, you can visit : http://www.creativerealestate.com.au/
About Rick Otton
Rick Otton is an original pioneer of creative property strategies. He is founder and CEO of We Buy Houses, a leading property enterprise which operates in the property markets of the United Kingdom, New Zealand, USA and Australia.
In 1991 he uncovered an innovative strategy of buying and selling real estate and went on to amass a portfolio of 76 properties in his first twelve months of active investing.
Since 2001, Rick has taught over 30,000 students to buy, sell and trade residential property without banks, debt or risk. By employing these same strategies many of Rick's students have made over a million dollars a year in cash and equity, using little or none of their own money, year after year.
In 2008 Rick revealed his strategies in the United Kingdom and became the creator of 'Houses for a Pound'.
He has appeared in the following Australian TV programmes: 2004 ABC documentary 'Reality Bites' and on Today Tonight, Insight and A Current Affair. In October 2007 Rick gave a way a house on national TV during 2 episodes of Channel 9's Hot Property.
Rick Otton has also been featured in Your Property Network, Australian Property Investor, Lifestyle Trader Magazines and in the books: The Secrets of Property Millionaires Exposed!, Ideas: Original Perspectives On Life and Business From Leading Thinkers, Think and Grow Rich in Property, Insider Property Secrets, and Walking With The Wise.
Rick Otton can be contacted via his website http://www.creativerealestate.com.au