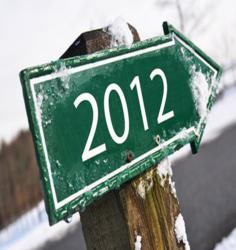 Untapped opportunities lie for those who are brave enough to break through the existing system.
(PRWEB) April 17, 2012
The Council for Mortgage Lenders (CML), a UK leading trade body, has warned that the first half of 2012 will be characterized by a weak property market as the demand for private home sale declines and lending interest increases. Property investment specialist Rick Otton agrees with CML's prediction and fears that the real estate market will have difficulty recovering from this malady.
"The economic condition has been bad last year, and with the situation getting worse this year, it would take some time and a lot of effort to restore the economy as it was before," Mr. Otton said.
The UK economy has been dragged down by the Eurozone crisis according to CML's report, and the overall UK mortgage market situation will remain grim throughout the year. The problem is further aggravated by the increasing unemployment rate and unstable economic conditions.
Opportunity Rises in the Most Inopportune Moments
Despite the grim economic outlook, Mr. Otton believes that untapped opportunities lie for those who are brave enough to break through the existing system. "You'll be surprised at the endless possibilities that will unfold before you if you're willing to think outside the box," he said.
"The UK economy is on the verge of a second recession and the banks are reluctant to lend money. This situation is similar to the Savings and Loans crisis of the early 90s, the same time when I formulated my strategies. Loans were hard to acquire because majority of the banking system has collapsed and there was no way for to me buy property since I was also unemployed and have no money. So I sat down and thought of a way how to buy a house with no money or bank loan," Mr. Otton said.
Since then, he has created a solid property portfolio and gained financial freedom through the property investment strategies he invented, and has taught others how to do achieve what he has done. His techniques have been widely accepted in several countries and continue to evolve to be more sophisticated and advanced.
Mr. Otton has taught thousands of students how to make money in real estate through the techniques he introduced. Rick Otton's property strategies can be accessed here: http://www.rickotton.co.uk
About Rick Otton
Rick Otton is an original pioneer of creative property strategies. He is founder and CEO of We Buy Houses, a leading property enterprise which operates in the property markets of the United Kingdom, New Zealand, USA and Australia.
In 1991 he uncovered an innovative strategy of buying and selling real estate and went on to amass a portfolio of 76 properties in his first twelve months of active investing.
Since 2001, Rick has taught over 30,000 students to buy, sell and trade residential property without banks, debt or risk. By employing these same strategies many of Rick's students have made over a million dollars a year in cash and equity, using little or none of their own money, year after year.
In 2008 Rick revealed his strategies in the United Kingdom and became the creator of 'Houses for a Pound'.
He has appeared in the following Australian TV programmes: 2004 ABC documentary 'Reality Bites' and on Today Tonight, Insight and A Current Affair. In October 2007 Rick gave a way a house on national TV during 2 episodes of Channel 9's Hot Property.
Rick Otton has also been featured in Your Property Network, Australian Property Investor, Lifestyle Trader Magazines and in the books: The Secrets of Property Millionaires Exposed!, Ideas: Original Perspectives On Life and Business From Leading Thinkers, Think and Grow Rich in Property, Insider Property Secrets, and Walking With The Wise.
Rick Otton can be contacted via his website http://www.rickotton.co.uk