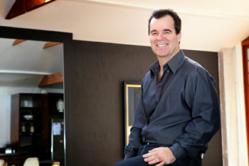 (PRWEB) April 10, 2012
Real estate investment expert Rick Otton has been the embodiment of innovation and creative thinking with his unique approach to property investing. For almost thirty years, he has paved the road for alternative property options much needed in these challenging times. In his recent podcast, Mr. Otton eagerly entertained questions about his creative strategies.
Earlier this year, Rick Otton has launched creativerealestate.com.au as a free resource for people who are looking into the prospect of property investment. The website offers information on Mr. Otton's strategies that do not rely on bank loans or hefty deposits. Mr. Otton uses podcasts to deliver timely information and the videos can be accessed by everyone.
Mr. Otton came up with his Q&A podcast by asking his audience to submit their questions about implementing his strategies. Mr. Otton believes that the answers will clear up the misunderstanding and squelch hesitations that the people have regarding real estate investment.
"There were several questions from different people—from prospective home buyers to professional real estate agents who are looking into venturing into property investing," Mr. Otton said.
"Our economy is experiencing a major downturn and banks are failing—worldwide. With the current economic condition, people are starting to embrace property investment strategies that could open up new opportunities for them in the real estate market," explained.
Mr. Otton answered questions on:
1. How his strategies work for all types of property, including houses, commercial and rural
2. How it is possible to purchase a house without a huge deposit
3. If and how titles are transferred
4. How retirees can secure income streams through rent to buy property investing
5. Some secrets of real estate investment of which most people are unaware
"Rent to buy strategies are definitely the answer to every Australians dream of owning a house. With the banks imposing stricter loan requirements, people are looking for alternative property options," Mr. Otton said.
The government and other real estate agencies are quickly realizing the need for creative property options. In fact, rent to buy strategy has been included as one of the options offered as answers to a question about home ownership in the 2011 Australian Bureau of Statistics Census form.
Mr. Otton's free Creative Real Estate Q&A podcast can be accessed at http://www.creativerealestate.com.au
About Rick Otton
Rick Otton is an original pioneer of creative property strategies. He is founder and CEO of We Buy Houses, a leading property enterprise which operates in the property markets of the United Kingdom, New Zealand, USA and Australia.
In 1991 he uncovered an innovative strategy of buying and selling real estate and went on to amass a portfolio of 76 properties in his first twelve months of active investing.
Since 2001, Rick has taught over 30,000 students to buy, sell and trade residential property without banks, debt or risk. By employing these same strategies many of Rick's students have made over a million dollars a year in cash and equity, using little or none of their own money, year after year.
In 2008 Rick revealed his strategies in the United Kingdom and became the creator of 'Houses for a Pound'.
He has appeared in the following Australian TV programmes: 2004 ABC documentary 'Reality Bites' and on Today Tonight, Insight and A Current Affair. In October 2007 Rick gave a way a house on national TV during 2 episodes of Channel 9's Hot Property.
Rick Otton has also been featured in Your Property Network, Australian Property Investor, Lifestyle Trader Magazines and in the books: The Secrets of Property Millionaires Exposed!, Ideas: Original Perspectives On Life and Business From Leading Thinkers, Think and Grow Rich in Property, Insider Property Secrets, and Walking With The Wise.
Mr. Otton's free Creative Real Estate Q&A podcast can be accessed at creativerealestate.com.au