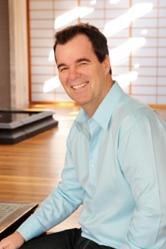 I formulated my property investment strategies to enable ordinary people to buy house without bank, and no mortgage hassles.
(PRWEB) April 09, 2012
Due to the weakened economy, people have been forced to cut down their expenses just to make ends meet.
This is according to Shelter, an online advisor that calls on those who are dealing with housing costs to find early advice so they can avoid putting their homes at risk. According to the organization, 22% have cut down their gas and electricity expenses just to pay their rent or mortgage. And over 34% spent less on food just to cover other housing costs. Campbell Robb, Chief Executive of Shelter said that with these findings, more people are in danger of losing their homes.
However, property investment expert Rick Otton believes that home ownership should not be a burden to the people. "Owning a home should be a rewarding experience, not a problem. It is disturbing how people are reducing their budget for basic necessities just to cover their monthly mortgage or rent," he said.
"The banks have made home purchasing complicated, with the strict requirements and mortgage payment process. That is why I formulated my property investment strategies to enable ordinary people to buy house without bank, and no mortgage hassles," he continued.
Rick Otton is well known for introducing revolutionary property investment techniques that do not rely on bank loans or huge deposits. His strategies have been widely embraced by several countries because of its practicality and adaptability. For more than thirty years now, Mr. Otton has been teaching his students how to create a property portfolio through positive gearing through his seminars and bootcamps. He also provides tips and real estate advice through his websites and podcasts.
"With the current economic situation, it will be harder for home buyers to buy property through bank loans. The banks are now reluctant to lend unless the applicant is stable financially. So creative real estate is now gaining more popularity as more and more home buyers and investors are turning to alternative property options," said Mr. Otton.
With Mr. Otton's strategies, home buyers are no longer restricted by monthly mortgage payments and are able to accomplish financial freedom. Read here to know more about his property options: http://www.rickotton.co.uk/
About Rick Otton
Rick Otton is an original pioneer of creative property strategies. He is founder and CEO of We Buy Houses, a leading property enterprise which operates in the property markets of the United Kingdom, New Zealand, USA and Australia.
In 1991 he uncovered an innovative strategy of buying and selling real estate and went on to amass a portfolio of 76 properties in his first twelve months of active investing.
Since 2001, Rick has taught over 30,000 students to buy, sell and trade residential property without banks, debt or risk. By employing these same strategies many of Rick's students have made over a million dollars a year in cash and equity, using little or none of their own money, year after year.
In 2008 Rick revealed his strategies in the United Kingdom and became the creator of 'Houses for a Pound'.
He has appeared in the following Australian TV programmes: 2004 ABC documentary 'Reality Bites' and on Today Tonight, Insight and A Current Affair. In October 2007 Rick gave a way a house on national TV during 2 episodes of Channel 9's Hot Property.
Rick Otton has also been featured in Your Property Network, Australian Property Investor, Lifestyle Trader Magazines and in the books: The Secrets of Property Millionaires Exposed!, Ideas: Original Perspectives On Life and Business From Leading Thinkers, Think and Grow Rich in Property, Insider Property Secrets, and Walking With The Wise.
Rick Otton can be contacted via his website http://www.rickotton.co.uk/