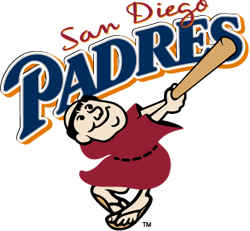 Del Mar, CA (PRWEB) April 09, 2012
The San Diego Padres have kicked off another season of baseball against the Los Angeles Dodgers, and Liberty Coin & Precious Metals believes there is no better way to celebrate than with real money: silver bullion.
Silver has had an excellent decade, and expert silver investor Eric Sprott has even called the metal "the investment of a lifetime."
On Easter, the Padres beat the Los Angeles Dodgers 8-4 thanks to an eighth inning grand slam by Padres 3rd basemen, Chase Headley. That was plenty of breathing room for the Padres, who look forward to hosting the NL West's first place team, the Arizona Diamondbacks, beginning Monday.
Liberty Coin & Precious Metals knows, there's no better way to track inflation than with the price of hot dogs and cracker jacks at the park. So, to help Padres fans against rising concession stand prices, America's low-price precious metals dealer, Liberty Coin & Precious Metals, in North San Diego, is offering beautiful 1985 San Diego Padres 1 ounce silver coins at just $1.00 over spot silver.
These coins not only commemorate San Diego's baseball team of more than forty years, but also mark the year after their first World Series appearance, in 1984, after beating the Chicago Cubs in an historic series.
These 1 oz silver coins, featuring an old padres logo on both the obverse and reverse, are a stunning way to remember the many historic seasons of the Padres, featuring such great talent as Tony Gwynn, Tim Flannery, Ozzie Smith, Brad Ausmus, Wally Joyner, Ken Caminiti, Greg Vaughn, Steve Finley, Andy Ashby, Phil Nevin, Ryan Klesko, Jake Peavy, Khalil Greene, Brian Giles, Mat Latos and so many others.
So call or stop into Liberty Coin & Precious Metals today, and get your hands on this rare and precious sports memorabilia. Visit our website for more details.