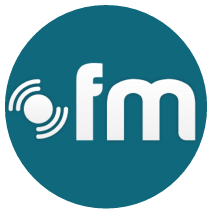 Over the past 15 years, the .FM Registry's brand and services have evolved to meet the growing demand and creativity of our clientele
San Francisco, CA (PRWEB) April 09, 2012
BRS Media Inc., a diverse and growing media e-commerce firm that helps traditional and interactive media companies build and brand on the power of the Web, today announced dotFM, the .FM top-level domain registry, is commencing its 15th year of inspiring domain originality.
For 15 years, dotFM has provided the "On-Air and Online" Industry with a professional, reliable, secure and stable "Industry Specific" domain, while at the same time encouraging innovation, openness and creativity in the unparalleled .FM namespace. dotFM has increasingly attracted premier social media ventures, streaming entrepreneurs and traditional broadcasters including Turntable.fm, Blip.fm, Skyrock.fm, Setlist.fm, Jazz.fm, Digster.fm, RMF.fm, Shuffler.fm, Coca-Cola.fm, B92.fm, Headliner.fm and thousands more.
"We're enthusiastic and truly grateful for the opportunity to celebrate 15 years of inspiring clients to build a great brand online with a .FM top-level domain," remarked George T. Bundy, Chairman & CEO of BRS Media Inc. "Over the past 15 years, the .FM Registry's brand and services have evolved to meet the growing demand and creativity of our clientele. Today, our comprehensive portfolio of registrants represent all aspects of the multimedia Industry, both on-air and online. We look forward to even more progress and growth in the coming years."
In celebration, dotFM will be sponsoring the RAIN Summit West 2012 Conference on April 15, 2012, at the Las Vegas Hotel and Casino (formerly the Las Vegas Hilton). The Internet Radio Summit is a Co-Located Event of The NAB Show in Las Vegas NV, the World's largest electronic media show. The NAB Show is of significant historical importance for dotFM, as this was the event the .FM top-level domain was first introduced to the public.
Discover and explore your own "Great Sounding Web Address!", through most ICANN Accredited Registrars or any worldwide .FM Registrar Partners (http://get.fm/registrars) like: Go Daddy, Network Solutions, Gandi, Name.com, OVH, InterNetX GmbH and more. Information about .FM Domains, Domain Spotlights, Premium Domains, Domain Drops and more is also available at http://Get.fm
About BRS Media Inc:
Based in the South of Market district (SoMa) of San Francisco CA, BRS Media (http://brsmedia.fm) is a member of the National Association of Broadcasters, the International Webcasting Association and the Webcaster Alliance. Listed as one of the fastest growing privately held companies by the SF Business Times and Inc. Magazine, its portfolio of Online properties includes: dotFM® & dotAM®, Brand Registry Services for media based .FM and .AM domains; dotRadio™, the new .RADIO top-level domain - an Innovative New Way to "Tune In" the Net; iDotz.Net domain registrar of all gTLD domains (.com .net & .org), as well as, boutique domains (.tv .co .me .la & .im); @Radio.FM & @Radio.AM, free Web based email services and the ever-popular Web-Radio, the leading portal for "tuning in" Radio on the Internet. dotFM, dotAM and dotRadio are either registered trademarks or trademarks of BRS Media, Inc.