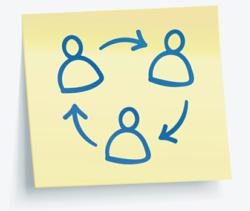 Dallas, TX (PRWEB) April 09, 2012
It is evident that many people are browsing Internet tips on how to improve their financial lifestyle. These tips can be found in various blogs all over the Internet. The developers of Chatwing have realized that website chat can help people gather more tips online. The Chatwing application serves this purpose well because it excels in providing better communication.
Chatwing is a free chat widget that can reach many people around the world simultaneously. This has been possible by empowering the need for chat boxes. One of the strongest features of Chatwing is the social network log-in method. Through this, people can log in using their Facebook or Twitter accounts. Simply put, this means an easier exchange of personal information.
Since Chatwing is a widget, it can be installed to any blog or website. Installation process is easy and doesn't take much time. To install Chatwing, the user must register his blog's domain name and set up an official Chatwing account. After that, he can now proceed to the customization of widget. He can customize the height, width, color, and name of the widget. After that, Chatwing will provide the HTML code that can be used for actual embedding. The chat widget usually goes live in under a few seconds.
This widget is helpful for financial blogs because it provides a stream of communication for the visitors. Additionally, the bloggers can also share tips and comments in the Chatwing chat box. There are many chat sites operating on the same premise, but Chatwing runs in a more advanced platform. This allows users to connect fast and easily.
About Chatwing
Chatwing.com has developed live chat software for websites and blogs. The Chatwing.com website offers users the ability to signup and create a customizable live chat feature in 1 minute or less. Users have the ability to customize the size, color, and fonts of the chat product. The ability to have chats via social media accounts such as Facebook and Twitter enable Chatwing to offer a personal and unique real-time experience to all sites. Chatwing is 100% free web software.