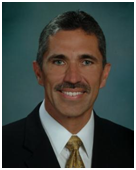 Sam brings to AlphaStaff an extensive and well-rounded background in human resource outsourcing, workforce management, and information technology.
Fort Lauderdale, FL (PRWEB) April 09, 2012
AlphaStaff, one of the nation's leading human resource outsourcing firms serving small and medium-sized businesses, has appointed Samuel Rossa as the company's Executive Vice President, Operations and Analytics.
Rossa is a senior executive with 26 years of experience as CEO and COO with extensive background in human capital services. His experience includes working in, and with, various industries including professional employer organizations (PEOs), as well as staffing organizations, energy, defense, healthcare and logistics firms.
Prior to joining AlphaStaff, Rossa operated as Managing Director for Experis, a company specializing in workforce solutions. Rossa served as Managing Director of Black Rooster Consulting, a partnership of senior-level operational and change management experts focused on small and mid-sized businesses. Rossa led Corvest, a specialty advertising company, as CEO and President, and served as Vice President and General Manager of Aerospace and Power Generation for CDI Corp, a global provider of engineering and information technology staffing and professional services.
"Sam brings to AlphaStaff an extensive and well-rounded background in human resource outsourcing, workforce management, and information technology." said AlphaStaff Chief Executive Officer Neal Bibeau. "We are very fortunate to have Sam on board as we continue to evolve AlphaStaff into the premier solutions provider in the human resource outsourcing industry."
"Already, working in collaboration with our clients and insurance broker partners," Bibeau continued, "Sam is leading the final design and implementation of an enhanced human resource technology and a unique service model that delivers guaranteed results. This initiative, being implemented in April 2012, enables us to deliver a tailored suite of services that evolves with our clients, no matter whether they have 20, 250 or 2,500 employees."
About AlphaStaff
AlphaStaff delivers a configurable suite of human resource, employee benefit and employee administration solutions designed to support organizations through their evolving business cycles. Through the buying power of more than 1,500 companies, clients gain access to workforce management expertise, practical benchmarking data, HR information systems, insurance, and the ability to realize a more predictable health care expense. AlphaStaff delivers measured results, ensuring clients achieve their cost management, efficiency gains and profitability objectives. AlphaStaff, which has been in business since 1997, has supported more than 100,000 worksite employees in all 50 states. For more information, visit http://www.alphastaff.com