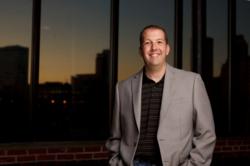 Clutch Consulting came highly recommended. Nathan is both knowledgeable and professional at what he does. I highly recommend Nathan if you want to take your business to the next level.

-Aaron Davis
Tulsa, OK (PRWEB) April 11, 2012
It's Monday morning, and business owners are ready for another typical day at the office – or not!
Just like every other day, expectations include urgent calls from existing clients, members of the staff calling in sick, last-minute meetings and master-minds, and stacks of paperwork and accounts payable that require signatures. And suddenly, it's 6:00 PM, and the kids will be in bed in just a few short hours. What was supposed to bring freedom, work/life balance, and greater financial independence, has yet to deliver on its promises! What to do?
According to Trusted Business Advisor, Nathan R Mitchell, it doesn't have to be this way. "Business owners often don't realize they can simplify their business, and ultimately make their life easier," says Mitchell. "Too many business owners sacrifice their life for the needs of the business, and it simply doesn't have to be this way!"
Unfortunately, many business owners simply don't know where to start. The ins and outs of the daily business keep many of them reactive rather than proactive. And that's why many turn to Mitchell and his company, Clutch Consulting, for help.
Michael Butler, Founder of M3 New Media says, "We've hired Clutch Consulting more than once. Our team at M3 has benefited with quick and long-term ROI. We will hire them again. I recommend business owners, CEO's and start-ups talk to CC!"
Mitchell and his team start by offering business owners a full Organizational Health Assessment and Automated SWOT Analysis.
"It's nearly impossible to improve if you don't know where your problems lie," says Mitchell. "It's that whole idea of 'Where are we now?' 'Where do we want to be?' and 'What's the most efficient means of getting there?"
Unfortunately, many business owners simply don't know, simply because they are overwhelmed or they don't have the right knowledge, tools, and resources available to them. Fortunately, Mitchell offers up some best practices that any business owner can start implementing right away to see nearly instant improvement!
1. Do a reality check
Business owners must identify what's most important to them and then get rid of everything else. Things that don't matter waste time and expend energy many business owners simply don't have, so put them in the trash bin ASAP!
2. List the top 3-5 priorities in your business and your life.
Entrepreneurs should keep this list with them at all times and refer to it periodically throughout the day at random times. Ask yourself, is what I'm working on right now at this very moment in alignment with my top 3-5 priorities.
3. Evaluate your current commitments.
Take a look at everything going on in your life and business. Do an honest assessment! What is necessary, and what isn't? If it isn't going to produce more sales in your business, or add more joy and happiness to your life, it probably isn't necessary.
4. Analyze how you are spending your time.
"Many of us think we are great at multitasking, when in all reality multitasking is a myth and really makes us more inefficient," says Mitchell. "Business owners should log how they are spending their time for at least a couple of weeks. They will be amazed at how much time is being spent on useless and mundane tasks that don't really matter to the bottom line profitability of the business."
5. Simplify your task lists.
In other words, minimize the amount of work you have to do on your own. Business owners can delegate tasks more often, outsource some tasks using web services like Elance and Fiverr, or simply drop them altogether if they are deemed unnecessary.
6. Stop saying yes to everything!
When you say no more often, you begin to take on only as much as you can personally handle. Then you can give your attention to the tasks that matter most.
7. Optimize your communication skills.
"Many of us think that technology has made us more efficient, when in all reality, many of the tools we have available to us today have really over-burdened us," says Mitchell. Business owners must establish specific guidelines for how they handle different types of communication. For example, set specific times during the day when you will respond to voice mail and check email. And set weekly meetings with your employees to minimize the number of questions and interruptions you have on a daily basis from members of your team!
Contact Information:
Nathan R Mitchell (MBA, CPC)
c/o Clutch Consulting LLC
3939 S. Harvard Ave. Suite #175
Tulsa, OK 74135
918.851.7246
###