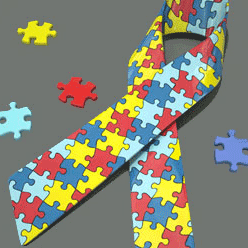 At The Shape, we deliver an evidence-based ABA treatment program that addresses the underlying causes of the behavioral disorder to promote independence and a better quality of life
Houston, Texas (PRWEB) April 10, 2012
To raise awareness for the fastest growing developmental disability in the world, The Shape of Behavior clinic is providing the community with complementary Autism screenings throughout April.
The community outreach program is being hosted in honor of National Autism Awareness Month, which has been sponsored by the Autism Society since the 1970s "in order to highlight the growing need for concern and awareness about autism." The Centers for Disease Control (CDC) reports that autism now affects one in every 88 American children, and boys are five times more likely to be diagnosed with one of the five neurological Autism Spectrum Disorders (ASD). For every child identified with autism, there are likely three more who have some symptoms but do not meet the criteria for a formal diagnosis.
The good news is that symptoms of ASD can be eliminated, reduced or managed through intensive behavioral therapies. Provided at each of The Shape's seven locations in Texas, the autism screening test consists of a short interview and observation time with a certified behavior analyst.
"Early intervention is critical," says Dr. Domonique Randall, founder of The Shape, a leading provider of Applied Behavior Analysis (ABA) in Texas. "Our hope for Autism Awareness Month is to teach the community about evidence based treatment approaches for autism. By raising awareness, at-risk individuals will get the help they need sooner."
Dr. Randall advises parents to stay alert to any developmental changes in their children between the ages of three and six, which is when the early signs of autism begin to appear. Indicators of autism include language delay, social skill deficits, and behavioral excesses or rigidity, ritualized, repetitive behaviors, such as lining up objects or hand flapping, as well as weak social skills, such as making eye contact and forging friendships. Significant delays in reaching developmental milestones or a sudden, severe regression or loss of language at any age are also red flags that something may be wrong.
"At The Shape, we deliver an evidence-based ABA treatment program that addresses the underlying causes of the behavioral disorder to promote independence and a better quality of life. ABA therapy has been recognized as the treatment of choice for autism with several hundred peer reviewed studies demonstrating its effectiveness." Dr. Randall says. The Shape has provided advanced services for more than 200 infants, toddlers, children and teens who have developmental disabilities, including Autism, Asperger's, ADD/ADHD, and Bipolar disorder.
Individuals enrolled at The Shape participate in intensive Day Treatment Therapy programs that address the unique needs of those living with autism. Compassionate ABA specialists, who have a combined work experience of more than 100 years, develop individualized strategies that address each child's specific deficits. Because autism affects the entire family, parents and siblings also participate in training sessions that help them understand why specific behaviors occur and that provide tools to help them recognize the uniqueness of a child with special needs.
For more information or to schedule an appointment for a free screening, visit The Shape of Behavior at http://www.ShapeofBehavior.com
1-866-437-2165
info(at)shapeofbehavior(dot)com