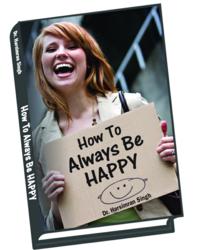 The mind is the body's engine. Both require the right fuel. Fill your mind with the high octane of positive thoughts to produce the most efficient results.
Oyster bay, NY (PRWEB) April 10, 2012
Dr. Harsimran Singh has conducted hundreds of meditation classes through his centers on Long Island, NY. Because of increased demand for the people who want to lose weight, he is launching a program to conduct weekly meditation classes on the phone . This service is provided free of cost through his not- for- profit organization Divine Power, Inc.
Here is how meditation can help to lose weight in the words of Dr. Harsimran Singh:
"It all starts with thoughts. Thoughts become words, words become actions and repeated actions become habits. Gaining excess weight is a direct result of bad habits. To achieve success in losing weight permanently, habits must be changed. It is very difficult to change habits as they are seated at the very deepest levels of our subconscious mind.
How can we change these deep-seated habits?
Meditation is the process through which we engage the subconscious level of mind with the conscious level of mind. This way the power of mind is increased tremendously as the subconscious level of mind is a million times more powerful than the conscious level of mind. Meditation takes the mind to the deepest level of the subconscious state where the mind controls the body, not the other way around. The mind, in this powerful state, is able to dictate to the body to lose weight by changing some habits which are the root cause of the problem.
Following are some additional advantages of meditation:
1. Meditation helps us to explore our inner treasures and develop consciousness to inner happiness. It develops inner strength, energy and realization.
2. Through meditation, our mind becomes positive and by that virtue, our body starts behaving the way we want. Negative thoughts start going away.
3. Through meditation, we begin a new kind of realization of our bones, muscles, tissues and organs. It penetrates every cell of our body and makes positive changes in our cells. Meditation lowers blood pressure, reduces stress and stress related diseases such as heart attack and stroke. It also helps to reduce use of hypertensive drugs.
4. Meditation helps to channel quality and quantity of thoughts. We don't feel lonely and don't have a feeling of emptiness any more. We also don't feel over crowded with thoughts either. Our mind does not wander around in 1000 different directions.
For a limited time, Dr.Harsimran Singh will practice mediation with the members every week from 9.00 AM -9.30 AM starting Sunday, April 22, 2012 through a telephonic conference call.
Send us an e-mail at loseweight@howtobehappysite.com with your name and email address and you will be provided with a conference telephone number."
About Dr. Harsimran Singh:
Dr. Harsimran Singh is a philanthropist who gave up millions of dollars for the establishment of charitable institutions and moved thousands of homeless people into decent housing. He has been featured in Fox News, CBS, many other TV and radio programs. The NY Times, NY Post and many other newspapers wrote full-page articles on his accomplishments. He has authored 13 inspirational books. Writing these books has been his way to give back to the people of America where he landed with almost nothing. He loves to encourage people through his public speaking engagements and by providing free meditation classes.