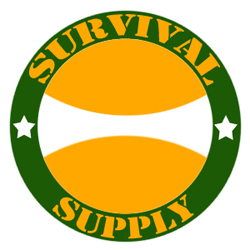 White Plains, NY (PRWEB) April 10, 2012
How many approaches are there for disaster preparedness? The nature, severity, and location of an emergency must all be taken into account, and an individual, in response, should gather the most appropriate supplies. To meet this need, Survival-Supply.com, an emergency preparedness retailer, expanded its selection of disaster preparedness products in several areas: emergency food, first aid, security, and outdoor shelters. All new products add to the already-vast options for emergency preparation, from quicker- and easier-to-cook outdoor meals, situation-specific first aid supplies, and sturdier shelters that handle a wide range of environmental conditions.
As one of Survival Supply's newer emergency food products, MREs, also known as meals, ready to eat, were originally developed decades ago for the military. While still used by military personnel and first responders, MREs are economical emergency food for disaster preparedness, as no additional equipment, fire, or gas is needed. Survival Supply's new MREs are geared toward efficiency, as the meals themselves are 50-percent larger and cook 20-percent quicker.
Emergency food supply kits are a second new addition. Containing enough freeze dried food to last from a month to a year, these kits employ the grab-and-go approach of buckets containing several three-to-five-servings pouches. The Mylar pouches eliminate storage planning, and the selection, variety for all three meals, and daily caloric amounts supersede the need for basic items. All meals are vegetarian, and each plan is based on a body's nutritional requirements instead of unrealistic serving sizes.
Aside from emergency foods, Survival-Supply.com now includes hiking meals in its selection of outdoor gear. Designed specifically for the minimal packing of a camping trip, all such meals just need water, and additional preparation and equipment are not necessary.
Along with food and water, first aid is a crucial component of emergency preparedness, and Survival-Supply.com expanded its variety to include kits for specific situations. As automobile emergencies, from getting stranded in a snowstorm to an accident, are common, Survival-Supply.com now offers OSHA-compliant first aid kits for such instances. Military environments, as well, pose their own unique set of hazards and potential injuries, and such first aid kits for first responders, wilderness survival, and tactical situations now round out Survival Supply's selection. Sports first aid kits, addressing all possible injuries on the playing field, are a third addition. In addition to containing all basic supplies, all kits include first aid for each specific environment.
Storage is inevitably involved in emergency preparation, and if a home does not have enough interior room for a food and water supply, a sturdy shed, as long as the interior is dark, cool, and dry, suffices. Not all sheds are the same, in terms of stability and strength, and Survival-Supply.com, in response, significantly increased its product selection to cover several types of prefabricated structures, including portable garages, portable greenhouses, and storage sheds with foundations or vinyl floors. Once fully anchored into the ground, these enclosed structures hold up to a wide range of environmental conditions, from rain and UV rays to variable winter weather.
Along with freeze-dried food options, first aid, outdoor products, and shelters, Survival-Supply.com covers the full spectrum of disaster preparedness, including car emergency kits, lighting, camping gear, and home defense systems.