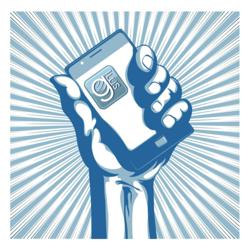 Secure a seat to Mobile+Web DevCon with the first early bird registration discount. Register by April 13th and save $400!
San Francisco, CA (PRWEB) April 10, 2012
Global Strategic Management Institute (GSMI) is proud to present the Mobile+Web Developer Conference. Mobile+Web DevCon will be holding it's first installment on July 17-19, 2012, at the Marines Memorial Club & Hotel in San Francisco.
Mobile+Web DevCon is a unique opportunity for developers, designers and engineers to come together and explore the three most pervasive platforms in development: Android, iOS, and the web. Mobile+Web DevCon features presentations on topics such as building native apps, cross platform development, mobile web optimization, real-time collaboration, user experience, design and maximizing profit on the app market.
With education as a top priority, Mobile+Web DevCon provides four interactive pre-conference labs, where attendees have the opportunity to engage in real hands-on practice and work with facilitators, colleagues and other professionals to build their own strategies, solve problems and bring solid information back to the office. Engaging and informational presentations will allow attendees to develop a deeper understanding of existing mobile and web technologies as well as explore new and cutting edge developments.
The conference includes speakers from leaders in the industry such as:
-Disney Mobile
-AOL
-Barnes and Noble
-HTC
-Qualcomm Labs
-Salesforce
-Samsung
and many more.
For detailed information about the conference and pre-conference labs, including package details, prices and keynote speakers, please visit:
http://www.mobilewebdevconference.com
Mobile+Web DevCon's early bird registration discount, offering a special $400 savings for early registrations, expires this Friday, April 13th.
About Global Strategic Management Institute:
GSMI is a leader in the industry of executive education, creating conferences, summits, workshops and training sessions that combine rich learning environments with the opportunity to network with today's most relevant thought- leaders, speakers and practitioners. GSMI's annual events have reached 70% of the Fortune 500 companies, in over 30 countries, and cover topics that today's leaders find most challenging and inspiring. More information about Global Strategic Management Institute and Mobile+Web DevCon can be found at: http://www.gsmiweb.com.