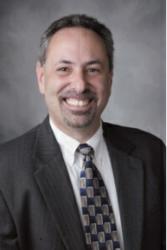 "After three months of training, complaints to the division director and HR dropped from three to five weekly visits to zero. The bilingual component of our program also made a big impact." Robert Winter, President
Houston, Texas (PRWEB) April 18, 2012
When a large Texas organization found one of its departments strained by employee conflict, low staff morale, favoritism and other troublesome dynamics, the company turned outside for help.Trinity Training and Development was retained to provide an objective evaluation of the issues and develop a training strategy that would break the gridlock. The strategy: managers participated in Leadership Training for Supervisors, Trinity's most in-demand workplace training program. A bilingual component ensured strong communication with Spanish-speaking staff.
After three months of weekly training sessions, employee complaints to the division director and human resources department dropped from three- to-five weekly visits down to zero.
Why? Focused attention to team building, communication and leadership development cuts through areas of conflict and empowers supervisors to reduce workplace stresses, manage interpersonal issues and resolve problems before they cycle out of control. What's more, strong training programs goes beyond the typical stand-up presentation by engaging "students" in dynamic role-playing techniques and skill-building.
In 2012, demand for Trinity Training and Development's leadership training programs is stretching into the end of the year -- largely because companies are discovering it's good business to stay ahead of the leadership training curve. These companies know that well-trained supervisors are motivators who bring out the best in their employees and resolve issues efficiently, so that their organization can get on with the job at hand, improve morale and boost productivity.
In launching its newly refurbished website, Trinity Training and Development has simplified how prospective clients can identify their needs and navigate to find the ideal training programs for both managers and front-line employees. Trinity's new look and feel reflect the company's streamlined approach to leadership training and to helping business clarify their mission and goals among stakeholders. In addition, Trinity is expanding its professional training and development programs to the Austin region.
Why the uptick in demand for Trinity's programs?
The past several years of economic turmoil have stretched the resources of business, industry and other organizations. Belt-tightening and staff reductions have impacted public education, healthcare, energy, construction and manufacturing operations. With an upswing now on the horizon, many smart-thinking businesses have recognized an important element of organizational success: strategic leadership training for supervisors and professional development for front-line staff.
Why is this so important?
When times are tough and if layoffs occur, rank-and-file employees are often moved into supervisory roles. New supervisors are often chosen for their skills on the job, but they may not be prepared to supervise the work of others. In such transitions, leadership training for these new supervisors is crucial. While there are often "natural leaders" who slide easily into new roles, many front-line workers need training to gain strong leadership skills.
For organizations on the upswing, professional training and development may also address pre-recession workplace issues such as workplace conflict, chronic absenteeism and ineffective communication. In addition, a younger, incoming workforce no longer buys into the "my way or the highway" approach to management, according to Robert Winter, president of Trinity Training and Development. Today's workers seek to be respected by the boss and valued for their contributions, said Winter.
Some businesses come to formal leadership training and professional development the hard way: due to a workplace conflict that can't be resolved with in-house resources. But other businesses have incorporated leadership training for supervisors -- and other workplace training programs -- into the normal routine of their operations. These proactive businesses incorporate professional development into new employee orientations, or they provide yearly refresher programs that reinforce leadership skills, teach best practices in team building and enhance workplace communication. In addition, 21st century organizations incorporate bilingual training programs when necessary.
"We spend a great deal of time learning about our clients," said Robert Winter. "While there are common workplace themes around team building, effective coaching and developing a positive work environment, the unique dynamics of our client organizations require uniquely designed training programs that meet their needs. We have invested in developing bilingual professional development and training, and have seen the positive impact it has brought to organizations."
For more information about Trinity's training and development programs, visit the Trinity Training and Development website.