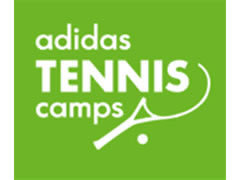 Mahwah, NJ (PRWEB) April 11, 2012
adidas Tennis Camps has recently announced Fairleigh Dickinson Head Men's and Women's Coach Ira Miller will direct the tennis camps at Ramapo College this summer. Four, one-week sessions will be offered for boys and girls ages 9-18. The dates are: June 24-29, July 1-6, July 8-13, and July 15-20.
Miller has coached at both Drew University and Fairleigh Dickinson. In his time spent at these programs, Coach Miller has collected 13 Conference Coach of the Year Awards and 14 conference team championships. In 2004, he was given one of the highest honors for his efforts at Fairleigh Dickinson, by being inducted into the University's Hall of Fame. Drew bestowed this same honor in 2011.
Currently, both teams that Miller leads at Fairleigh Dickinson are making runs at the Northeast Conference title. The men are 10-7 overall, but 2-0 in conference play, while the women are 12-5 overall, and also 2-0 in the conference.
Miller coached the USA's 1999 Pan American Maccabi Junior Team in Mexico City and in the summer of 2006 coached the Boys and Girls 16's Eastern Zonal team to the gold medal in St. Louis. He was also honored by the USTA/ITA, receiving their Eastern Section Award for promoting recreational tennis on campus in 2006.
This is one of adidas Tennis Camps' top camps in the country, so be sure to register early by visiting http://www.tenniscamper.com or by calling (800) 944-7112.
adidas Tennis Camps is a subdivision of the eCamps Sports Network of Summer Camps. For more information on field hockey, tennis, softball and squash camps, please visit http://www.eCamps.com today.