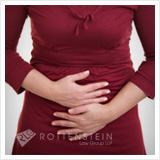 New York (PRWEB) April 10, 2012
The author of a recent report on deaths tied to St. Jude Medical's Riata defibrillator leads, "Hauser is an active voice in the discussions surrounding medical device recalls and the review process," according to an article on MassDevice.com. His efforts to make medical devices safer for patients began in 2005, when he told executives at the medical device manufacturer Guidant that they were obligated to inform patients and physicians that Guidant's cardiac defibrillator implants were sometimes shorting out instead of providing the necessary shocks to patients' hearts, resulting in their deaths. When Guidant refused, Dr. Hauser took his story to the New York Times. The device was subsequently recalled.
"For Hauser, the [Guidant cardiac defibrillator] incident illustrates fundamental issues with the FDA's oversight of medical devices, namely the fast-track 510(k) approval process that allows devices on the market without prior clinical studies and the lack of mandated post-market surveillance for high-risk devices," the MassDevice piece states.
Like Dr. Hauser, the Rottenstein Law Group has long been publicizing the fact that many medical devices have been granted FDA approval without having been tested on humans based solely on those products' substantial similarity to devices that were once approved by the FDA but may have subsequently been taken off the market for safety reasons. The firm has even commissioned and published an infographic that illustrates the history of the FDA's approval of vaginal mesh products that were approved this way and have caused some patients to suffer serious injury.
The Rottenstein Law Group's Vaginal Mesh Lawsuit Information Center, at http://www.vaginalmeshlawsuit.com, describes all of the issues vaginal mesh victims face and explains their options. It has features that allow for easy sharing, including links for automatic posting on Facebook and Twitter, specifically to enable visitors to spread the word about vaginal mesh implants and the dangers of vaginal mesh products.
About THE ROTTENSTEIN LAW GROUP
The Rottenstein Law Group is a New York-based law firm that represents clients in mass tort actions. The firm was founded by Rochelle Rottenstein, who has more than two decades of experience as a lawyer, to represent clients hurt by defective medical devices. http://www.rotlaw.com
Contact:
The Rottenstein Law Group, LLP
Rochelle Rottenstein, Esq.
1259 Veeder Drive
Hewlett NY 11557
(212) 933-9500 (office phone)
(212) 933-9980 (facsimile)
rochelle(at)rotlaw.com
http://www.rotlaw.com
######