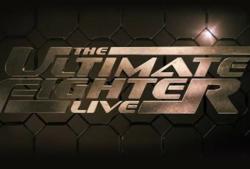 [SonicPool adds] dimension that enhances commercials.
Hollywood, CA. (PRWEB) April 11, 2012
SonicPool Burbank's Clint Crump has been hard at work co-branding promotional spots for Ultimate Fighter Live on FX. Doug Tower of Urban Legends Film Co. quotes that " [he] always finds the perfect sounds that makes mixes really stand out. He approaches audio as an added dimension that enhances commercials. He's a designer, as well as a great engineer."
Clint, an award winning sound designer and mixer with over fifteen years of experience with on and off-air marketing campaigns, currently does weekly spots for UFC sponsored by the United States Marines, UFC sponsored by Hooters, Metro PCS and Miller Lite, and spots for the Cold War Patriots.
Ultimate Fighter on FX has an average of 1.1 million viewers for the fourth episode that aired March 30, 2012 and rating 1.3 million for the season opener on March 9, 2012.
SonicPool, founded in 2001 by two post production specialists Patrick Bird and John Frost, is located in Hollywood and is comprised of over 50 Offline Editing Suites, 8 Online Edit Suites, 1 THX Theatrical Stage, 3 Theatrical Mix stages, 7 Audio Editorial suites, production offices, machine room and Commercial quality 2D & 3D Blu-Ray, DVD Authoring Suites. The company's post production services include Sound and Picture Finishing, Edit Suite and Production Office rentals, and Deliverables.
contact: Caitlin Hassler | Caitlin@sonicpool.com | 323. 460. 4649