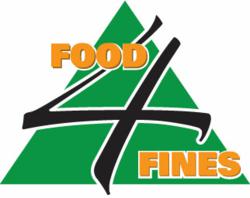 Parma, OH (PRWEB) April 10, 2012
Cuyahoga County Public Library's Food4Fines food drive has collected 10,285 pounds of food for the Cleveland Foodbank, a 13.4 percent increase over 2011. Since the Library began hosting Food4Fines four years ago, customers have donated more than 41,000 pounds of food to the Cleveland Foodbank.
Food4Fines ran from Sunday, March 4th through Saturday, March 10th, in conjunction with the Harvest for Hunger campaign. Library customers had the opportunity to reduce their library fines up to $4.00 per library visit when they donated food items from the Cleveland Foodbank's "Super Six," the most needed items in our communities: peanut butter, cereal, canned soup, canned vegetables, beef stew and tuna fish.
Cash donations for the Cleveland Foodbank will be accepted at all Cuyahoga County Public Library locations during the Harvest for Hunger campaign, which runs through Saturday, April, 21st.
About Cuyahoga County Public Library
Cuyahoga County Public Library consistently ranks as one of the nation's ten busiest and best library systems. Its 28 branches serve 47 communities. The Library's mission is to be at the center of community life by providing an environment where reading, lifelong learning and civic engagement thrive.