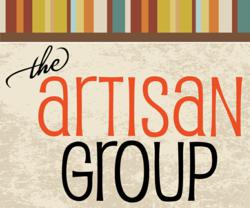 Sunnyvale, California (PRWEB) April 17, 2012
The Artisan Group, an elite collective of nearly 800 small-business entrepreneurs has collaborated to create a spectacular collection of eco-friendly products for Hollywood's most high-profile, environmentally-conscious celebrities in honor of Earth Day 2012.
Each celebrity will receive an exclusive swag bag of eco-friendly gifts including handcrafted jewelry, spa and bath products, fine art photography, journals, designer stationery, hand-painted scarves, and other accoutrements valued at over $700.
Recipients include Jeremy Piven, Tom Hanks, Bill Maher, Adrian Grenier, Kate Bosworth, P!nk, Leonardo DiCaprio, Dave Matthews, Rosario Dawson, Woody Harrelson, Julia Louis-Dreyfus, Daryl Hannah, Drew Barrymore, Ellen DeGeneres, Orlando Bloom, Jake Gyllenhaal, Josh Hartnett, Sting, Barbra Streisand, Alicia Silverstone, Courteney Cox, Cameron Diaz, KT Tunstall, Mark Ruffalo, and Edward Norton.
The following members gifted their products in all Earth Day gift bags:
Valerie Guerrero (Founder, The Artisan Group), of BeezKneez Designs
Tina Dean Allen, of Tina Dean Designs
Linda Bahr, of Engelfelt Designs
Rosalba Berardi, of Piccolo Paradiso™
Autumn Bradley, of Autumn Bradley Jewelry Design
Jodi Broglio, of Jolio Design
Marie Caloggero, of Wee Bindery
Crystal Lynn Collins, of Crystal Lynn Photography
Susan Harbourt, of Luster MetalWorks
Maureen Kirchdoerfer, of Release Me Creations
Amy Komar, of Amy Komar Original Art
Joy Light, of Joy Hand Painted Silk by Joyflower
Kara Mayfield, of Knit 'n Kaboodle
Jasmine Mccartney, of The Silver Buddha
Nadine Lee Morris,of Starling Bath Body Home
Kimberly Nieder, of 2 Little Birdies
Tara Pelletier & Jeffrey Kurosaki, of Meow Meow Tweet
Toni and Lily Perez, of SimplyCaprine
Michelle Reynolds, of Aromatic Health
Michelle Rhoades, of Mossy Creek Soap
Stephanie Sharer, of Alchemy Lifestyle & Wellness
Jessica Taylor, of Shaka Soap
Louise Vargas, SoGa Soap & CupFakery
Dawanna Young, of Peaces of Indigo
A juried community of talented artisans, The Artisan Group provides a sampling of handcrafted products to celebrities and members of the press at major award show Gift Lounges leading up to The Academy Awards, The Golden Globes, The MTV Movie Awards, and The Primetime Emmys.
Members of The Artisan Group showcase a broad spectrum of specialties, including handcrafted jewelry; spa and bath products; designer stationery and paper goods; crocheted apparel; children's tutus, apparel and toys; ceramics; purses and totes; hand-poured candles; book binding and journals; illustrations and paintings; hand-dyed scarves; fine art photography; hair accessories; pet apparel and toys; and woodworking products.
The Artisan Group also offers its members guidance in the areas of sales, marketing, social media, and public relations.
Follow us on Facebook, Twitter, and our Blog for more information on our upcoming celebrity events. A collection of our member's products are available on our Pinterest boards.
Press inquiries may be directed to press(at)theartisangroup(dot)org.

The Artisan Group is not in any way associated with the Academy of Motion Picture Arts and Sciences, The Hollywood Foreign Press Association, or The Academy of Television Arts & Sciences.