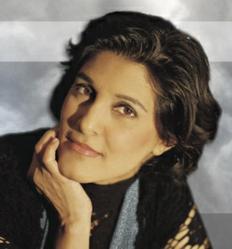 Charleston, SC (PRWEB) April 11, 2012
Simran Singh adds another vehicle of communication to 11:11 Media Resources: 11:11 InnerViews TV.
These are conversations for and with the soul, for the purposes of allowing an inner view! Through online TV programming, conversations probe the depth of struggle to triumph by probing the philosophies and steps of those who have surmounted their own obstacles. 11:11 InnerViews TV feeds the mind and nurtures the heart by listening to some of the leading experts in creativity, consciousness, new thought, psychology, quantum physics, and spirituality. Visionaries such as Colette Baron Reid, Tobin Blake, Aleya Dao and Pascale Beauboeuf-Roane are just a few of Simran Singh's featured guests.
With split screen interviewing capability, audiences discover and experience live events through the web, which also allows for interviews to be recorded all over the world. Viewers may access and watch 11:11 InnerViews by visiting http://www.1111Innerviews.com .
Simran Singh is passionate about spreading in depth quality resources to individuals that provide significance and meaning to the individual experience. Through a consistent drive to connect, empower, and inspire, 11:11 InnerViews TV brings the integration of information to another level.
Simran Singh, is a creative, transformational catalyst and 'Leading Voice for the Journey of the Soul'. She is a number one rated syndicated 11:11 Talk Radio Show host with an audience of 2.5 million annually. Singh brings to the forefront a unique interpretation blending co-creative power with metaphysics and personal responsibility. To find out more about Simran Singh, 11:11 Magazine, 11:11 Talk Radio or to view a free issue, visit 1111mag.com or Simran-Singh.com.
If you'd like more information about this topic, or to schedule an interview with Simran
Singh, please contact innerviews(at)1111mag(dot)com.
###