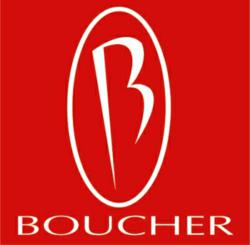 We've spared no costs; taking our customer experience to the next level
Milwaukee, WI (PRWEB) April 09, 2012
Boucher Ford of Menomonee Falls will host Boucher Group, Inc. employees, Ford Motor Company Executives, and members of Menomonee Falls Chamber of Commerce to join the celebration and unveiling of their newly remodeled facility. Community members, past and potential customers, and local area businesses are also invited to attend the event on Wednesday, April 11 anytime from noon to 8 pm.
"This is such an exciting time for us," said Jeff Samp, Gordie Boucher Ford General Manager. "We've added 10,000 square feet to our facility, all based around improving the customer experience. Now, with our expansive vehicle showroom, we can comfortably fit up to 3 vehicles on the first level, and an additional 3 vehicles on the second level that we've added.
"We've wanted to make the showroom two levels for a while, and now that we've done it, it's really exciting for us. You don't see many dealerships with a second-story showroom; so logistically, it was an adventure, but well worth the end result. We love it." In addition to a newly remodeled vehicle showroom, the entire service department endured an extensive transformation.
"We've spared no costs; taking our customer experience to the next level," said Mike Schulz, Gordie Boucher Ford Service Manager. "We've expanded our customer lounge, built a drive-in service area, implemented free car washes with every single visit, and upgraded our equipment to the best-of-the-best, with state-of-the-art machines and tools."
The new customer lounge, which includes new furniture and flat-screen televisions, connects to the drive-in service area. This area provides a barrier between the customer lounge and service bays, assisting in the reduction of noise heard by customers. The expansion also allowed the dealership to add an additional three service bays and topline carwash port area.
"The Boucher Group purchased this dealership 13 years ago, and we're all extremely committed to the Menomonee Falls community," said Samp "I went to high school in Menomonee Falls, and so did a lot of our staff. We're proud to be part of the community, and we're thrilled to contribute to its growth. We hope that the community members see this as a great addition to the village and come and share in our excitement."
The ribbon-cutting ceremony with Ford Motor Company representatives and Menomonee Falls Chamber of Commerce representatives will begin at noon, with festivities continuing until 8 pm. Throughout the event, employees will conduct facility tours, and guest can enjoy vehicle product demonstrations and complimentary food, beverages, and car washes.
For more information about the event or the Greater Milwaukee Ford dealer, please visit http://www.Boucher.com.
About Boucher:
In business for over 30 years, The Boucher Group owns and operates 16 dealerships in the Southeastern Wisconsin area. Boucher sells 16 different new car brands and specializes in used car inventory, carrying nearly 5,000 used cars. Boucher also prides itself on contributions to Milwaukee and the surrounding counties. The Milwaukee automotive dealers support numerous local and national charities every year, including the Muscular Dystrophy Association, Hunger Task Force, Lombardi Charitable Funds, Bobbie Nick Voss Charitable Funds, and La Causa School.