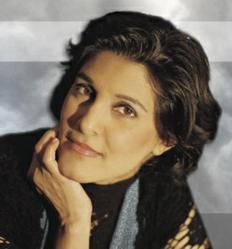 Charleston, SC (PRWEB) April 16, 2012
Simran Singh provides an in-depth online coaching program that supports, guides and shifts individuals on each leg of their journeys through life.
Through a variety of integrative tools and focused modules, Simran Singh provides the most comprehensive affordable online coaching program today. Including meditation, guided visualization, life catalyst coaching, book study and coursework, individuals achieve greater balance, insight, clarity and peace while accessing lasting change.
"Now more than ever, people are searching for solutions because of great depths of pain and lack of meaning in life. This program puts the power back in the person so they understand why things have happened and how to find the spark that reignites soul passion."
The modules build upon each other, assisting individuals in not only identifying the patterns in their lives, but also the subtle energy and synchronicity that has always been available. By incorporating various alternative sciences, in addition to Sing's innovative matrix approach, the overall blueprint of life becomes identifiable, leading people to more meaningful lives and conscious choices.
"Simmi is an amazingly beautiful, calm, bright light radiating God in every breath and thought. She has astonishing motivation, drive, creativity and commitment," says Kym Kennedy. "It was an honor to meet her and I recommend her services to anyone anywhere."
For more information on Simran's Mastermind Coaching Program, please visit http://www.1111mastermind.com
Simran Singh, is a creative, transformational catalyst and 'Leading Voice for the Journey of the Soul'. She has the number one rated, syndicated 11:11 Talk Radio Show with an
audience of 2.5 million annually. Bringing a unique interpretation of co-creative power blended metaphysics and personal responsibility, Singh is regarded a leading specialist in the field of human potential. To find out more about Simran Singh, 11:11 Magazine, 11:11 Talk Radio or to view a free issue, visit 1111mag.com or Simran-Singh.com.
If you'd like more information about this topic, or to schedule an interview with Simran Singh, please contact mastermind(at)1111mag(dot)com.
###