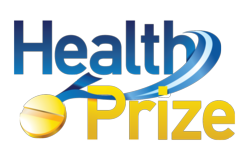 With the addition of these new team members, and the projects and developments we have currently in the pipeline, we look forward to further defining our position as a leader and innovator in medication adherence.
Norwalk, CT (PRWEB) April 10, 2012
HealthPrize Technologies, LLC, a leading innovator in medication adherence solutions, announced today it has brought on three new hires to serve in strategic, principal roles at the growing technology company. And, to accommodate the rapid growth, HealthPrize recently moved to a new office space located along the waterfront in the heart of downtown South Norwalk, Conn.
This development comes on the heels of a late-March announcement highlighting a $2 million investment HealthPrize received in equity financing.
Adding to the experience and expertise of the HealthPrize founding team, the new hires include:

Kate McGreevy, Director of Content Development. A seasoned medical writer and editor for multiple healthcare-related organizations, Kate is responsible for the development of HealthPrize's medical education program content as well as expansion of the program development team.
Julie Tai, Director of Client Services. With extensive experience managing client services for the leading online physician network, Sermo, as well as managing various product channels for Johnson & Johnson, Julie is well-positioned to lead HealthPrize program implementations and customer account management and will help build and lead the account management team.
Inna Yavorsky, Product Manager. A pharmacist by training, Inna's more than eight years in pharmaceutical marketing was most recently spent as a product manager for Wolters Kluwer where she managed WK flagship platforms. At HealthPrize, Inna will be responsible for the development and marketing of HealthPrize's proprietary Refill Verification and Eligibility Verification Systems, in addition to future product features.
"In the past year we've been fortunate to acheive some major milestones at HealthPrize, including new partnerships, positive pilot studies and a recent $2 million round of funding," said Tom Kottler, CEO and co-founder, HealthPrize. "With the addition of these new team members, and the projects and developments we have currently in the pipeline, we look forward to continuing the momentum and achieving success that will help further define our position as a leader and innovator in the medication adherence space."
Launched in 2009, HealthPrize drives measurable medication adherence through rewards, fun and education, using gaming dynamics and behavioral economics. HealthPrize's web-based software solution and mobile app are built on the idea that medication non-adherence is largely due to a lack of value placed on the medication by patients. The goal of HealthPrize is to add value to the medication in the eyes of the patient.
HealthPrize is rolling out large-scale commercial pilot programs in 2012 that target a diverse array of conditions, from acne to oncology. These programs will enroll tens of thousands of patients and provide data on patient engagement, education, and increased adherence.
To learn more about HealthPrize, visit http://www.healthprize.com.
# # #
About HealthPrize Technologies
HealthPrize Technologies, founded in September 2009, provides an innovative approach to addressing the problem of medication non-adherence with an online and mobile-based program that is rewarding, educational, and fun. For more information, visit http://www.healthprize.com or call 203-957-3400.