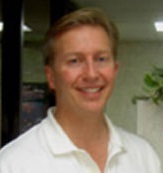 Orlando, FL (PRWEB) April 10, 2012
Dr. Thomas Overmeyer, a Dentist in Orlando, FL, is now offering patients the LANAP Laser Gum Treatment for periodontal disease, which treats gum disease without scalpels or sutures. Many patients who have gum disease do not even know they have it or have not been diagnosed. Symptoms like bleeding or swollen gums usually indicates that moderate to severe gum disease may be present. Recent research has found a link between gum disease and heart disease, pancreatic cancer, and premature or low birth-weight babies. However, many of those who have been diagnosed are afraid to seek treatment for their gingivitis because traditional gum disease treatments are often painful and invasive.
Traditional periodontal treatments require the doctor to cut the gums in order to clean and treat the area. Many patients report moderate to severe pain following gum surgery and require days off of work in order to recover. And, because the gums are cut, traditional surgery may result in the gum line being reduced. Reducing the gum line may cause many aesthetic problems for the patient and may cause an increase in sensitivity to hot or cold.
The first FDA cleared laser treatment for gum disease, the LANAP Procedure is a highly effective treatment for gum disease. LANAP does not require the use of a blade or sutures and is a minimally invasive procedure that causes very little recession of the gums and very little pain for the patient. The LANAP Laser works by operating at a wavelength that can tell the difference between diseased tissue and healthy tissue and essentially zaps away the periodontal disease! While there is no cure for gum disease, Dr. Thomas Overmeyer believes that the LANAP Laser is the best way to return your gums to a complete state of health.
As a leading Dentist in Orlando, Dr. Thomas Overmeyer believes in providing his patients with state-of-the-art dental care and has been trained extensively to provide his patients with such procedures as dental implants, implant supported dentures, LANAP laser dentistry, and cosmetic dentistry. Dr. Overmeyer graduated from the Ohio State Dental School in June of 1980. He has been in practice in Orlando, FL for 30 years.
You can visit orlandogumdentist.com or call (321) 800-3170 to learn more about LANAP or dental implants. Dr. Overmeyer's office is located at 3221 S. Conway Road, Suite C in Orlando, FL 32812.