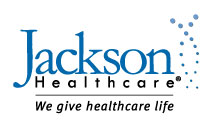 The process of shifting from an orientation around outputs—or activities—to one around outcomes—or achievements—takes diligence and time.
Atlanta, GA (PRWEB) April 10, 2012
Community-based health programs, which are often subsidized by local hospitals, can better measure and report a return on the hospital's charitable service efforts, according to a recently published eBook by Jackson Healthcare.
Titled, Leveraging Your Story: Applying Business Acumen to Hospital Charitable Service, the eBook is a free resource available to all hospitals in an effort to help them expand the impact and public support of their community service programs. It emerged from research conducted through the Hospital Charitable Service Awards, a national program that recognizes and rewards charitable hospital programs that demonstrate sustainable community impact.
"This project began with one question," said Charles R. Evans, FACHE, who chairs Jackson's Awards program. "Can hospitals more effectively measure and communicate a return on the charitable investments they make in their communities?"
Evans said the term "return on invested giving" is one of several new metrics developed as part of the eBook project that communicates how much a program measurably achieves with the funding and in-kind services it receives. He said Calvin Edwards & Company, an Atlanta-based firm that specializes in measuring the impact of nonprofit organizations for the benefit of donors, was instrumental in providing the research, methodology and content of the eBook.
According to Calvin W. Edwards, the firm's founder and CEO, philanthropists and other community leaders are more focused on outcomes than ever before. "Community leaders and prospective financial donors want to see that their local hospital is addressing and improving the health of underserved people in their community. They want to see results."
The process of shifting from an orientation around outputs—or activities—to one around outcomes—or achievements—takes diligence and time, Edwards said. Through this process, hospitals can leverage their charitable investments to rally philanthropic and public support—two valuable assets.
Hospitals can download the free eBook at http://bit.ly/hospitalimpactstudy.
About Jackson Healthcare
Jackson Healthcare is the fourth largest healthcare staffing company in the U.S. and serves more than four million patients in over one thousand healthcare facilities. The company also provides technology solutions that enable total hospital efficiency. Jackson Healthcare has earned national media coverage by providing innovative solutions to healthcare problems, in addition to championing local, national and international charitable work. It has been recognized as one of the Best Places to Work by the Atlanta Business Chronicle for five consecutive years. Visit http://www.JacksonHealthcare.com to learn more.
About Calvin Edwards
Calvin Edwards & Company is a consulting firm that provides philanthropic counsel to foundations, high net worth families, government agencies, and the nonprofits they support. Using an extensive array of proprietary tools, it helps clients formulate giving strategies and renders professional advice; assesses giving opportunities in nonprofit sectors; evaluates organizations, programs, and grants worldwide; and designs and administers venture philanthropy projects.
Since its founding in 2001, the firm has served more than eighty clients. Based in Atlanta, GA, it advises clients across the United States and internationally. Visit http://www.calvinedwardscompany.com to learn more.