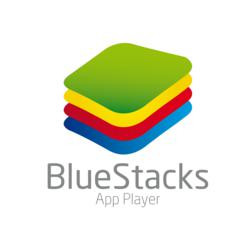 It's a simple proposition with a hefty payoff.
San Francisco, CA (PRWEB) April 10, 2012
BlueStacks, makers of "App Player for PC" software that runs Android apps on Windows, announced today that Qualcomm Incorporated, acting through its venture arm, Qualcomm Ventures, has invested an undisclosed amount in the company.
"Consumers are increasingly looking for computing experiences that enable them to access their apps across different platforms," said Nagraj Kashyap, vice president of Qualcomm Ventures. "We believe BlueStacks is well positioned to capitalize on the marriage of mobile and PC."
"I've done a lot of product launches and you never know what to expect. We're very fortunate the market has taken so well to our beta," said BlueStacks CEO Rosen Sharma. The beta-1 version of the company's App Player was released March 27 and accumulated over a million downloads in just the first 10 days. Additionally, over 12 million apps have been run by users. "We've seen long session times and a lot of stickiness, which is good. Our focus now is on making App Player as fast and robust as it can possibly be," said Sharma.
BlueStacks recently partnered with top app developers such as Halfbrick Evernote and Korea's COM2US to distribute their titles to the one billion strong PC market. "We've been really pleased with the numbers they've has brought us in just the first 10 days," said HalfBrick CEO, Shainiel Deo. HalfBrick's mega-hit game Fruit Ninja comes pre-bundled with the beta version of BlueStacks. "We get approached to port to different platforms all the time. It makes it much easier to say yes when we don't have to do any heavy lifting. We've already developed for Android, so we've already developed for BlueStacks. It's a simple proposition with a hefty payoff."
BlueStacks released the beta-1 version after a successful three month alpha test attracted just over a million users towards the end of last year. BlueStacks investors include Andreessen-Horowitz, Radar Partners, Ignition Partners, AMD, Citrix and Qualcomm, among others.
About BlueStacks
BlueStacks is a software company that enables Android apps to run on PCs, Ultrabooks and tablets. It was founded in 2009 by Rosen Sharma. Sharma was most recently CTO at McAfee. BlueStacks is privately held and headquartered in Silicon Valley with global offices in India, Taiwan and Japan. For more information visit BlueStacks.com, or join their over 825,000 Facebook fans at http://Facebook.com/bluestacksinc.