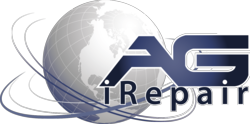 The only independent service provider performing MacBook Air repairs in the United States!
Greensburg,PA (PRWEB) April 10, 2012
Asset Genie Inc. (AGI) is excited to announce their exclusive Apple MacBook Air LCD repair service.
Having established itself as an industry leader in the sale, service, and support of display-driven devices and their components, AGI is excited to announce the launch of its Apple MacBook Air repair service.
Due to the complexity of the repair itself and the difficulty in sourcing the replacement LCD's, other repair organizations are only able to replace the entire display module. AGI's technical expertise and worldwide vendor network have allowed them to develop a repair program that replaces the raw LCD itself, diverting scrap from landfill, and saving clients nearly half the cost of replacement from Apple or other repair vendors. AGI is currently the only independent service provider performing these repairs in the United States, having already repaired thousands of Apple Macbook Air LCDs for school districts, universities, and other repair centers.
The MacBook Air LCD repair service is currently only being offered business-to-business and to all education platforms, but is expected to be extended to end users in the near future. AGI currently offers end user repair programs for both the iPad and iPhone which can be found at http://www.agirepair.com.
Program Details
AGI only requires clients send in their broken MacBook Air display module, not the whole units. It is also recommended that clients do not attempt to perform any repairs on the LCD prior to sending it in due to the delicacy of other internal components within the display module. AGI also offers MacBook Air polarizer enhancement services allowing clients to convert their LCDs from Glossy (Glare) to Matte (Anti-Glare) for an additional small fee. All repairs are performed by one of AGI's highly experienced technicians in a Class 10,000 clean room and ESD controlled production areas.
AGI prides itself on performing the highest quality repairs at competitive pricing, offering saving of more than half the cost of going directly to Apple. The turnaround time is typically 1-2 business days and restores the MacBook Air to factory like condition.
To send a display module in for repair, please create an account on the AGI site. Once you have created an account, you will be able to include with your order a purchase order number, client reference number (if you are sending multiple customer units in one shipment), model number, serial number and any additional comments.
World Class Apple Product Line Repairs
With over 10 years experience, AGI has established itself as an industry leader in the sale, service, and support of display-driven devices and components. AGI employs over 80 individuals throughout its Pennsylvania, Wisconsin and Toronto facilities, across its AG Parts, AG Displays and AG Reverse divisions. AGI prides itself as being one of the most technologically advanced companies in the repair industry with an experienced staff of technicians and state of the art equipment and facilities. In addition to the MacBook Air repair program, AGI also repairs a number of other Apple products including; MacBook, MacBook Pro laptops as well as iPhones, iPods, iPads, Apple desktop/laptop Logic Boards, and Apple external displays. All AG iRepair services are performed at AGI's Corporate Headquarters located in Greensburg, PA.