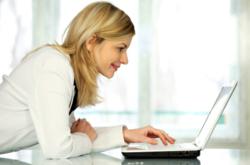 We're excited about our new relationship with OrderDog and how it will help our business customers process orders quickly...
San Francisco, CA (PRWEB) April 12, 2012
San Francisco-based Zion Health, manufacturer of wholesale natural skin care products, home remedies and natural treatments has joined the growing number of suppliers who have chosen Orderdog.com to make online ordering more efficient for retailers. Marie Holmes, Zion Health Sales Manager states, "We're excited about our new relationship with OrderDog and how it will help our business customers process orders quickly and more efficiently, giving them time to concentrate on what matters most to their business-and ours, the end customer."
Online ordering has been used for decades by businesses in order to take advantage of its two key benefits: simplicity and efficiency. Reduced paper trails and faster, more accurate forecasts for revenues and expenses are both examples of how online ordering may simplify business. Amanda C. Kooser, states in her article 'How Does Technology Improve a Business': "Innovations in technology have improved operations at companies of all sizes and helped turn small local businesses into global businesses".
OrderDog, based in Carrollton, Texas provides ordering, inventory, and point-of-sale solutions to retailers and suppliers. OrderDog's industry marketplace database was developed with the goal of helping suppliers get products presented, promoted, and available to their retailers. OrderDog has a retail client base that spans the United States and Puerto Rico. OrderDog is the first recognized software-specific company in the health retailers sector. They also offer an industry leading retail automation solution, with the goal of providing customers ease-of-use and reliability.
Zion Health is a healthcare company specializing in natural treatments, home remedies, natural skin care products and organic soaps. Founded by Haim Zion, and based on his own personal experience with calcium montmorillonite clay, the company collaborated with a team of health chemists to create a full line of natural clay body care products including organic soaps, natural deodorants, shampoos, conditioners, clay bath minerals, and natural acne treatments. Zion Health's end customers seek home remedies and natural treatments that offer an alternative to products that contain harsh chemical additives.
Zion Health provides its consumers with the purest, natural skincare products available on the market today. All Zion Health products are 100% vegan, free of parabens, aluminum, sulfates, and are formulated using certified organic ingredients whenever possible. Zion Health products are available online at http://www.kanwaminerals.com and in select Whole Foods Markets in California, and in local markets throughout the U.S. and Canada. For more information on Zion Health products, go to: http://www.zionhealth.net.