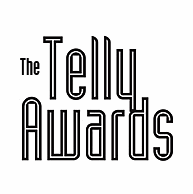 AirSign's accomplishment illustrates their creativity, skill, and dedication to their craft.
Tampa, FL (PRWEB) April 10, 2012
The Telly Awards has named AirSign Aerial Advertising as a winner in the 33rd Annual Telly Awards for their piece titled AirSign Explained Visually. With nearly 11,000 entries from all 50 states and numerous countries, this is truly an honor.
AirSign Explained Visually is an animated short piece used on AirSign's website (http://www.airsign.com) to illustrate, through the use of motion graphics, music and energetic voiceover, what aerial advertising is and how it works. The video also describes the various aerial advertising options that AirSign offers to their clients.
The Telly Awards was founded in 1979 and is the premier award honoring outstanding local, regional, and cable TV commercials and programs, the finest video and film productions, and online commercials, video and films. Winners represent the best work of the most respected advertising agencies, production companies, television stations, cable operators, and corporate video departments in the world.
A prestigious judging panel of over 500 accomplished industry professionals, each a past winner of a Silver Telly and a member of The Silver Telly Council, judged the competition, upholding the historical standard of excellence that Telly represents. The Silver Council evaluated entries to recognize distinction in creative work. Entries do not compete against each other. Rather, entries are judged against a high standard of merit.
"The Telly Awards has a mission to honor the very best in film and video," said Linda Day, Executive Director of the Telly Awards. "AirSign's accomplishment illustrates their creativity, skill, and dedication to their craft and serves as a testament to great film and video production."
"Every member of our team does their best to deliver the best aerial advertising service anywhere," said Patrick Walsh, CEO of AirSign. "And this animated short, while primarily created to visually demonstrate the effectiveness of this advertising method and explain it quickly to those who may be unfamiliar, is one demonstration of the overall effort we put into everything."
To find out more about the Telly Awards visit our website at http://www.tellyawards.com.
About AirSign Aerial Advertising
AirSign Aerial Advertising is a leading, full-service, worldwide aerial advertising agency that has been providing custom design, printing and flying of airplane and helicopter banners, skywriting, and advertising blimps since 1996.