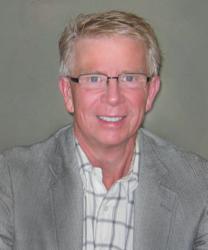 We will dramatically change the course of how leaders are developed and deployed in organizations
Tulsa, Oklahoma (PRWEB) April 11, 2012
Ed White, Ed.D., has joined CDR Assessment Group, Inc. as the Vice President, Global Talent Development and brings over 30 years of industry experience. Ed will lead CDR's corporate university, educational and leadership programs. Formed in 1998 as a women-owned entity, CDR provides distinctive assessments and consulting services for talent management and leadership development for global clients.
"This is an exciting time to be joining CDR because of the new product development that is underway," Ed noted. "I have been involved in the early design stages of some compelling new learning tools and services. We will dramatically change the course of how leaders are developed and deployed in organizations."
"What differentiates CDR," Ed said, "is that we accelerate positive, sustainable results by analyzing leaders' specific needs and traits up front. CDR does not offer any generic programs or waste leaders' time. In fact, clients report shaving up to two years off of their leadership development cycle time."
Nancy Parsons, President of CDR Assessment Group, Inc. expressed that she is "delighted" that Ed White has joined the CDR executive team. "With Ed's leadership development know-how and expertise, we are eager for him to lead our corporate university, educational and leadership development business unit."
During Ed White's private sector career with ConocoPhillips, he worked in all facets of leadership and talent development. Ed also served as Director of Training and Director at Phillips Petroleum in Bartlesville. Under Ed's leadership, his team was awarded an American Society of Training & Development state award for the most innovative solution to leadership development. They received this notable award with only 12 people in the department servicing 30,000 employees worldwide. Distance learning, computer based training, leadership continuums and language laboratories were some of their leading-edge services. Since leaving ConocoPhillips in 2009, Ed has provided leadership development, executive coaching and consulting services for global organizations with emphasis in the energy and financial sectors.
Ed has personally instructed and facilitated programs for thousands of leaders in the U.S., Canada, Venezuela, England, Scotland, Norway, Australia, Indonesia, and China. Ed has received certification as an HR Professional from the Society of Human Resource Management, an executive coach with CDR, and instructor with Baker Communications, Inc. He has been an adjunct professor at Oklahoma State University and ITT Technical Institute. Additionally, he served for several years on the Advisory Board for the OSU/OU Executive Education Partnership Program.
Ed's academic credentials, including a master's degree in statistics, an MBA, and a doctorate in educational psychology from Oklahoma State University, provide him a unique perspective on understanding how managers learn and development in the workplace.
CDR has had a successful coaching and consulting track record with global clients in all sectors including: financial, insurance, energy, manufacturing, retail, health care, pharmaceutical, distribution/sales, transportation, information technology, chemical, education/academia, tribal organizations, federal government, including the Department of Defense and the U.S. Army. CDR Executive Coaches, trainers, consultants, instructional designers, and scientific research team are among the best in the world. CDR was nationally certified in 2000 as a women owned business (WBENC and WOSB) and was certified in 2010 a federal recognized HUBZone entity.
For more information, contact us at cdrinfo(at)cdrassessmentgroup.com or call 918-488-0722.