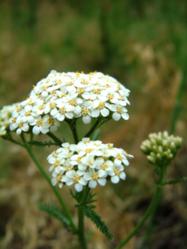 Yarrow root is well known in Chinese medicine as an anti-aging ingredient and for detoxifying skin impurities
San Francisco, CA (PRWEB) April 17, 2012
Consumers can now purchase Zion Health's Adama line of natural moisturizers at Chicago Health Foods located at 22 West Maple Street. Chicago Health Foods is under the same ownership as Bonne Sante Health Food Store and Kramers, also in Chicago.
Adama Moisture Intense Daily Lotions are available in three natural essential oil scents: Pink Grapefruit, Lavender and Vanilla Orange.
Zion Health President, Haim Zion states: "Yarrow root is well known in Chinese medicine as an anti-aging ingredient and for detoxifying skin impurities. Our natural moisture lotions are formulated to help detoxify and keep the skin hydrated. These two factors are important features in helping prevent wrinkles and keeping the skin well moisturized."
Kanwa (calcium montmorillonite clay) is known for its healing and detoxifying qualities. Kanwa contains more than 57 trace minerals including magnesium, zinc and silica combined with the natural botanical extracts of yarrow, chamomile and almond oil to hydrate and detoxify the skin.
Yarrow has been used since ancient times as a healing agent to speed wound healing and improve skin conditions such as rashes, abrasions and inflammation. It has high amounts of flavonoids which are antioxidants that protect against cell damaging free radicals and salicylic acid which has anti-bacterial, anti-fungal and anti-viral properties, and is known to be beneficial for acne prone skin. Fatty acids found in yarrow have been found to boost the oxygen content in skin cells, and aid cell membrane development, strength, and function.
Zion Health provides its consumers with the purest, natural skincare products available on the market today including hair care products, anti-aging creams, and natural footcare products. All Zion products are 100% vegan, free of parabens, aluminum, sulfates, and are formulated using certified organic ingredients whenever possible.
Zion Health products are available online at http://www.kanwaminerals.com and in select Whole Foods Markets in California, and in local markets throughout the U.S. and Canada including Chicago Health Food store in Illinois. For more information on Zion products, visit http://www.zionhealth.net.