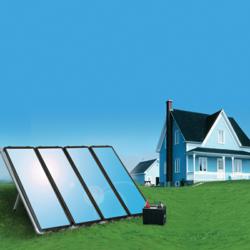 Sunforce Solar Panels offered at Disaster Relief Supply will feature an ease-of-use and setup component
Destin, FL (PRWEB) April 10, 2012
For many consumers, non-renewable emergency power sources just aren't good enough. While gasoline and propane powered portable generators remain the predominant choice for most storm and "doomsday" preppers, solar has become an attractive alternative. Fuel storage can be both expensive and dangerous, not to mention a perishable shelf-life for gasoline. Solar panel emergency power generators create a long-term renewable alternative that requires less maintenance.
Disaster Relief Supply, a leading emergency preparedness and disaster recovery e-retailer, has answered customer demands by becoming a distributor of Sunforce Solar Panels and inverters. Sunforce is a well-known supplier of solar panels, wind turbines, and many more accessories pertaining to these technologies. Sunforce Solar Panels offered at Disaster Relief Supply will feature an ease-of-use and setup component. Consumers will be able to install their solar generator systems without the need for assistance by an electrician or specialized contractor. The ease-of-installation, and the offering of such a unique product, is predicted to attract both local and online customers to local stores and the website.
Solar panels are only one of the many new, innovate products Disaster Relief Supply is bringing to its shelves this summer. Approaching the 2012 Hurricane season, Disaster Relief Supply has been shifting gears into hurricane preparedness mode by clearing out winter storm inventory, and replacing it with products ranging from fans, coolers, and water containers to portable generators and mold and mildew cleaning supplies.