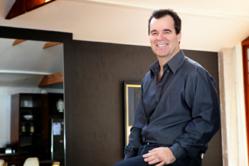 You have to understand the What and Why first, to be able to answer the How.
(PRWEB) April 10, 2012
Real estate guru Rick Otton believes negotiating houses with sellers is one of the most challenging transactions in real estate investing. In his recent podcast, Mr. Otton, together with Ben Chislett, discusses the tips and tricks in dealing with sellers.
The podcast entitled "Negotiating Houses with Sellers" outlines the step by step process in dealing with sellers. Mr. Otton believes that the real solution can only be formulated by dissecting the main issue into comprehensible ideas.
"You have to understand the What and Why first, to be able to answer the How. This is how I usually come up with solutions to my problems. And this is also the process with which I came up with my property investment strategies," Mr. Otton said.
In the video, Mr. Otton emphasized the importance of understanding the seller's motive to be able to turn the odds into the buyer's favor.
"They are selling the house to solve a problem. This is where most people – see the money solves the problem. I think this locks it in right here because if I understand why the man is selling the house, what the problem is he is trying to solve by selling the house, I can very quickly solve the problem. I just need to know what the problem is," he explained.
Mr. Otton also warned of using the correct language in negotiating with sellers. "I think we have got to take it to a new level now, because even asking open questions, I think our society is got automatic. They are on automatic language. We know by asking even some open questions we are going to just get the spat back answer. I think we want to be thinking about our questions and asking questions that don't attract an automatic answer," Rick Otton said.
Jotting down answers to questions is also an essential part of the negotiation process according to Mr. Otton, because it gives the buyer the opportunity to review important details about the seller's answers.
"Here is the thing. What happens then when you are summarizing and giving your solution, you can anchor them back to things they have said. If you haven't written them down, it is hearsay. It has to be their words," he said.
Famous for his groundbreaking techniques, Mr. Otton believes that getting the upper hand in the negotiation process is one of the most effective strategies in real estate investing. According to him, a successful transaction can be achieved by knowing what the problem is, what the seller wants, and how to ask the right questions to get a "yes" response.
The podcast can be accessed here http://bit.ly/GY6iYo
To know more on Rick Otton's strategies, you can check out: http://www.creativerealestate.com.au/
About Rick Otton
Rick Otton is an original pioneer of creative property strategies. He is founder and CEO of We Buy Houses, a leading property enterprise which operates in the property markets of the United Kingdom, New Zealand, USA and Australia.
In 1991 he uncovered an innovative strategy of buying and selling real estate and went on to amass a portfolio of 76 properties in his first twelve months of active investing.
Since 2001, Rick has taught over 30,000 students to buy, sell and trade residential property without banks, debt or risk. By employing these same strategies many of Rick's students have made over a million dollars a year in cash and equity, using little or none of their own money, year after year.
In 2008 Rick revealed his strategies in the United Kingdom and became the creator of 'Houses for a Pound'.
He has appeared in the following Australian TV programs: 2004 ABC documentary 'Reality Bites' and on Today Tonight, Insight and A Current Affair. In October 2007 Rick gave a way a house on national TV during 2 episodes of Channel 9's Hot Property.
Rick Otton has also been featured in Your Property Network, Australian Property Investor, Lifestyle Trader Magazines and in the books: The Secrets of Property Millionaires Exposed!, Ideas: Original Perspectives On Life and Business From Leading Thinkers, Think and Grow Rich in Property, Insider Property Secrets, and Walking With The Wise.