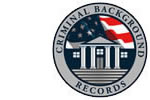 For years, employers have used credit checks and criminal histories to vet potential hires. With the growth of social media, hiring managers now turn to websites like Facebook, and some employers go so far as to ask applicants to turn over their password
Waltham, MA (PRWEB) April 11, 2012
A recent radio program on National Public Radio, Talk of the Nation, highlighted a growing trend in background screening: Facebook background checks. The core of the conversation revolved around the idea of how far a potential employer can go in pre-employment screening and whether or not it should involve Facebook, as well as other social media outlets, as part of a vetting process.
It appears a slippery slope.
From the advent of MySpace and, subsequently, Facebook, employers have been checking up on candidates. Whether they admit it directly or not, it almost certainly happens to some extent. With the prevalence of social media the trend to review Facebook or even "Google" on a candidate is one of the easiest steps a Human Resource employee can utilize as part of the vetting process. However, the trend appears to have evolved, in some areas, to potential employers asking for passwords to Facebook accounts.
From Talk of the Nation, originally aired on March 30, 2012:
… For years, employers have used credit checks and criminal histories to vet potential hires. With the growth of social media, hiring managers now turn to websites like Facebook, and some employers go so far as to ask applicants to turn over their passwords…
Certainly the request of a password for Facebook is not a pervasive trend yet, and is often only requested for employment in areas of public affiliation and/or security, i.e. police and correctional officers.
The NPR program asks the prime question as to why passwords are being requested. The answer, as provided by Caleb Garling, a staff writer for Slate Magazine, follows:
"You know, in some cases, it seems like this is part of the hiring process that they have, the standard HR process. So reports have trickled out where employers are saying they just want to be sure that the person that they're going to hire is, you know, representing their organization to the best - you know, in the way that they would want, and, you know, doing a high-level check on that."
Utilizing Facebook as an avenue of pre-employment screening can create legitimate issues due to the information that may be gained from an individual's page. Information such as sex, gender, age, orientation, and so on is readily available and often visible on pages that do not have privacy settings in place. And, unfortunately, a great many of Facebook's users do not set privacy settings in any way, shape, or form.
On March 23, 2012 Erin Egan, Facebook's Chief Privacy Officer, commented about password requests:
"If you are a Facebook user, you should never have to share your password, let anyone access your account, or do anything that might jeopardize the security of your account or violate the privacy of your friends."
(http://www.wired.com/wiredenterprise/2012/03/facebook-password-employers/)
The legal consequences, while not fully articulated, could be significant.
Ultimately the responsibility of what is visible on a Facebook page as well as any social media outlet such as Twitter or YouTube is the responsibility of the user. Understanding and utilizing privacy settings is a good start, as well as understanding the damage some information posted could cause a potential candidate. The Internet provides near-instantaneous information and Human Resource departments as well as hiring managers will continue to utilize publically available information. For better or worse, the information posted on social media outlets essentially becomes publically available information.
In the end companies and organizations are best serviced for their pre-employment screening requirements by reputable third-party background screening companies. They provide an affordable service that complies with all legal requirements at the county, state, and federal level.
While the temptation to review a potential candidate via Google or social media is certainly tempting, the best course of action is to employ people that understand the laws and legalities of background screening.
And, if one wants to keep it private, make sure the settings are set to…private. Or don't post. Seems pretty simple, doesn't it?
CriminalBackgroundRecords.com is currently contemplating adding FCRA compliant Social Media Reports to their arsenal of background checks but still hasn't come to a decision on the issue.
About CriminalBackgroundRecords.com
CriminalBackgroundRecords.com is an Information Enterprises, Inc. Solution and is a national background checking site that specializes in criminal background checks. The site has been providing background checks to employers, schools, universities, landlords, individuals and other entities for over a decade and has active members in all 50-US States. Individual products consist of criminal background checks including county, state and national background checks, Social Security number validation, address history traces, Federal court searches, driving records and professional verifications. Visit them online at:
http://www.CriminalBackgroundRecords.com.
If you would like to work with a sales representative to setup an employment screening monthly billing account, get discounted pricing and gain access to various background checks send an email to bd(at)infoeinc(dot)com and a representative will contact you.