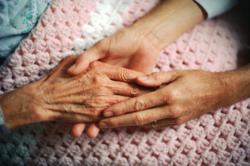 "Users can now make a well-informed decision by taking advantage of our industry news, articles, comments, and user reviews" - James Connolly
(PRWEB) April 11, 2012
Providing quality, updated and unique content is key for any online community. LivingSenior understands this and for that reason has decided to roll out a new content management system, and a new experienced staff of writers. These writers are hand picked for their writing abilities, insight into the industry and a proven history of providing unique content. These writers not only provide the content but they also post the content on a daily basis. This practice ensures that all content provided on LivingSenior is updated and contains the most current information available.
For senior communities and related businesses, having updated information is vital. With quality writers providing updated content businesses can have a finger on the pulse of senior living. Through LivingSenior and its quality control efforts, businesses can learn what new trends are evolving in senior communities, what potential residents are looking for and what ideas may be implemented for their marketing plans. This daily content posting will also lend a hand to companies seeking ways to gain advantages in quality lead techniques.
Baby boomers entering the senior living communities have caused an upswing in leads as well as in community changes. LivingSenior quality writers are focusing on this change by bringing consistent blogs that cover topics such as baby boomers maintaining an active working lifestyle while living in senior communities. Attending college courses online or attending classic rock concerts as opposed to arts and crafts clubs are also covered in regular articles. The senior living lifestyle is changing rapidly and articles serve as the best way for communities to keep up with the changes and modify their communities.
Businesses can look forward to content that touches on the new methods of marketing to baby boomers. Quality writers will be producing articles and related content that cover what methods still work, what methods no longer work and how to handle the quality leads when they are available. Cold hard selling is a thing of the past when it comes to the baby boomer generation. Appealing to the actual needs and lifestyle changes is vital and having the knowledge the new quality articles will provide is a way to ensure that all businesses are updated on what the actual lifestyle changes and needs are.
LivingSenior realizes that quality content is the new wave of marketing, networking and reaching the senior community as a whole. With most business and networking developing online the concept of keeping content updated is vital. An added benefit to these continuous and updated postings is that the articles provided by quality writers will be accessible in archives and connected as they are with any other blog. This means if a business is reading about obtaining leads or changing sales methods they can easily connect to related previously written articles to obtain a full view of the topic. LivingSenior is known for providing quality information and this move will work to give them a stronger foothold and become one of the leading sources for updated quality content in senior living related topics.