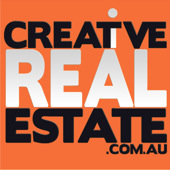 I've been to many countries, teaching my students creative real estate and guiding them as they create their own property portfolio without help from the banks.
(PRWEB) April 11, 2012
Technology has continuously shaped the way business communication evolved and has contributed a lot to its growth. With the varied functions of the internet, multimedia communication has become popular even to the business community, especially the concept of podcasting. Ever the innovator, property investment specialist Rick Otton now uses podcasts to teach and share his strategies in property investment.
More people are realizing the potential of podcasting and are maximizing its uses—from an artist's music video to a company's online advertisement. Video presentations are equipped with charisma and it is the demonstrative power that Rick Otton utilizes to clearly explain his techniques and strategies.
"I've been to many countries, teaching my students creative property options and guiding them as they create their own property portfolio without help from the banks," Mr. Otton said.
"Through the trainings and workshop I've conducted, I was able to share my property investment strategies to my students. It is also a good opportunity for new participants to interact and learn from "old hands," he continued. The podcasts, however, let him reach a larger audience and it is convenient for those who cannot attend his bootcamp, according to Mr. Otton.
"Aside from his podcasts, which recently sacked the top spot on iTunes, Mr. Otton has also launched his website, creativerealestate.com.au, which is a free resource site for people interested in the property market. The site holds recordings of his podcasts and people can request for transcriptions.
This is a list of the podcasts currently available on the website:
1. Cash Flow Versus Capital
2. The Power Of Private Lending
3. The Truth About Investing in US Property
4. Rent To Own - A Exquisitely Rewarding Property Investing Strategy!
5. Change Your Mindset
6. It's Not About The House!
"The audience's reception of the podcasts showed how they give importance to the message being sent across and their response to my podcasts are overwhelming. In fact, an earlier podcast which showed an interview with one of my most successful student topped the iTunes chart two days after it was released. It proves that creative property options are getting prevalent these days," Mr. Otton said.
The free podcasts can be accessed at http://www.creativerealestate.com.au
About Rick Otton
Rick Otton is an original pioneer of creative property strategies. He is founder and CEO of We Buy Houses, a leading property enterprise which operates in the property markets of the United Kingdom, New Zealand, USA and Australia.
In 1991 he uncovered an innovative strategy of buying and selling real estate and went on to amass a portfolio of 76 properties in his first twelve months of active investing.
Since 2001, Rick has taught over 30,000 students to buy, sell and trade residential property without banks, debt or risk. By employing these same strategies many of Rick's students have made over a million dollars a year in cash and equity, using little or none of their own money, year after year.
In 2008 Rick revealed his strategies in the United Kingdom and became the creator of 'Houses for a Pound'.
He has appeared in the following Australian TV programmes: 2004 ABC documentary 'Reality Bites' and on Today Tonight, Insight and A Current Affair. In October 2007 Rick gave a way a house on national TV during 2 episodes of Channel 9's Hot Property.
Rick Otton has also been featured in Your Property Network, Australian Property Investor, Lifestyle Trader Magazines and in the books: The Secrets of Property Millionaires Exposed!, Ideas: Original Perspectives On Life and Business From Leading Thinkers, Think and Grow Rich in Property, Insider Property Secrets, and Walking With The Wise.
Rick Otton can be contacted via his website http://www.creativerealestate.com.au