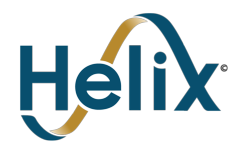 I couldn't think of a better place to announce our exciting developments and connect with those who are as invested and eager about emerging technologies as we are.
Scottsdale, AZ (PRWEB) April 10, 2012
Adaptive, personalized, social, and data-driven—this April 16 through the 18 Altius Education will join some of the most influential leaders in learning and technology at the ASU Education Innovation Summit to discuss what these concepts mean for the future of higher education. Attendees will take part in three days of company presentations, keynote speakers, and panel discussions including Altius Education CEO Paul Freedman's Me.EDU panel. At the exciting end of the summit, Freedman will give an exclusive demonstration of Altius Education's newest breakthrough in education technology and announce a challenge to those interested in joining Altius as they embark on the next phase in achieving the company's mission.
"Altius has always been committed to finding new ways to use technology to make the learning experience more accessible and effective," said Freedman. "The ASU summit is a great event for connecting with those who are influencing both the present and the future of education. I couldn't think of a better place to announce our exciting developments and connect with those who are as invested and eager about emerging technologies as we are."
Since its founding, Altius Education has established itself as a tenacious and fast-growing presence in the education startup community. Through its partnership with Tiffin University, Altius has created Ivy Bridge College, an online institution that hosts an academic design, institutional model, and university community that's tailored to the unique needs of today's online learners. Now, as the company prepares to announce its newest advancement in online learning, they'll be reaching out to other innovators in the higher education and technology communities to become a part of what's next.
The company's announcement will take place at 10:30 a.m., April 18th in the Adaptive Learning conference room located in the north building of SkySong, the ASU Scottsdale Innovation Center. In addition to the announcement, Freedman will also be speaking on the Me.EDU panel, which focuses on personalization in education, and giving a short company presentation.
The summit is an exclusive event where leading-edge companies and educational institutions are invited to discuss the future of education. The ASU Education and Innovation Summit will include 17 panels about how technology can be used to address the challenges facing higher education including discussions about government innovation, the changing role of degree programs, education partnerships, and declassifying learning data.
To learn more and register for the event visit the ASU Education and Innovation Summit site, follow the hashtag #eisummit or contact Russ Knocke at wknocke(at)asu(dot)edu or 480-884-1542.
To learn more about Altius Education and to get exclusive insight about the ASU summit announcement visit http://www.altiused.com/helix follow the hashtag #helixedu or contact Vincent Guerrieri at public(dot)relations(at)altiused(dot)com or 415-655-8320.
About Altius Education
Altius Education combines the best aspects of a university and a technology company to improve the experience and outcomes of 21st century students. The company's mission is to develop innovations in virtual learning systems, student services, and educational pathways in order to provide students with an effective and personalized university education. Altius pursues this mission through Ivy Bridge College, created in partnership with Tiffin University. Ivy Bridge is America's transfer college—a new kind of institution that provides a highly-supported path for students to obtain their associate degree online, then seamlessly transfer to a four-year college or university to finish their bachelor's. Partnering with over 120 academic institutions, Altius has created an innovative model of higher education focused on student success. Headquartered in San Francisco, with operations in Ohio, Altius is funded by Maveron, Spark Capital, and Charles River Ventures.