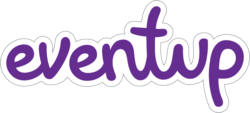 Eventup hopes to create a real community in the city, giving people financial options and opportunities where there weren't many before
New York, NY (PRWEB) April 10, 2012
Eventup (http://www.Eventup.com), an online community marketplace for venue listing and booking, announced today they are expanding to the five boroughs of New York. The company, which initially launched across Southern California and San Francisco last month, allows venue-owners large and small to list their properties, while users can browse through these venues for free by neighborhood, type of space, and price range, to find the perfect spot for their next gathering.
Eventup enables users to save time and money by searching for and booking venues on their own, rather than having to hire a party planner or rely on insider knowledge. Additionally, the company provides a comprehensive system for private and commercial property owners make money. For example, someone who owns a gigantic loft in Soho with no current tenants, a great gallery in Chelsea that is in-between shows, or a recently vacated restaurant downtown, can list their site through Eventup and make money while their properties are not otherwise in use. It's also a great way for homeowners leaving for the summer to rent out their space without the full time commitment of a sublet.
For the consumer, the possibilities of this kind of venue access are innumerable: whether you are planning a major gala, a fashion show, a non-profit fundraiser, a corporate event, or doing something more low-key, like your best friends engagement party or a surprise birthday party, Eventup has you covered. Some of the highlighted venues across the city include Bob Dylan's former residence, Katherine Hepburn's former four-story brownstone, Lady Gaga's former Lower East Side apartment, the Soho House, The Apprentice Trump Soho suite, and a luxury mini-mansion complete with a pool.
Eventup also appeals to artists, entrepreneurs, and creative types in and around NYC. Musicians wanting to find a great place for a gig can search through hip and gungy bars and music venues, artists wanting to throw their own gallery opening can search through a wide selection of available gallery spaces, pop-up restaurateurs wanting to test out their new concept can search through hundreds of empty restaurants, and for all those NYU and Columbia film students scrambling around the city looking for a place to shoot their senior thesis, Eventup has a lofts, apartments, and even museums, that can be booked by the hour for photo shoots, filming, and other creative projects.
Eventup manages the entire booking process, from scheduling a walkthrough to booking the location for your event, offering venue owners insurance options to safeguard their property. The company's customer support care is available 24/7 to answer questions from both venue owners and booking guests to make the event planning process more efficient.
"You can't beat the deeply rooted history of New York, and part of that means amazing architecture and truly unique venues for memorable events," said Tony Adam, co-founder and CEO of Eventup. "The sheer volume of venues available to us, among them some of the most unusual, hip, even glamorous, we have seen, is mind boggling. And with the economy and housing market where it is, this is a great moment for us, giving property owners a great way to make money off their property without having to sell at an undervalued price. We're hoping to create a real community in the city, giving people financial options and opportunities where there weren't many before."
Eventup will continue to roll out city-by-city throughout 2012 to create a nationwide database of the most sought-after venues.
For more on Eventup, please visit http://www.Eventup.com.
###
About Eventup
Eventup is the premier marketplace to search and book the most exceptional commercial and privately owned venues. The site enables users to save time and money by searching for and booking exclusive venues on their own, without insider knowledge or hiring an event planner. The company fosters a shared economy ecosystem, giving property owners the ability to make money by offering their venues directly to consumers and event bookers. Eventup manages all financial transactions and offers property owners insurance options to make event planning a smooth and painless process. Eventup is backed by technology studio Science Inc. For more information, please visit http://www.Eventup.com, or follow us on Twitter @Eventupinc.