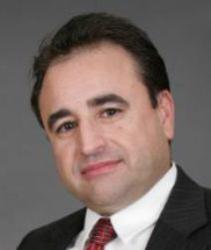 employers are turning their employees into bounty hunters or head-hunters by offering their employees money for new employee referrals
Toronto (PRWEB) April 10, 2012
Paul Hill, Chief Instructor and job search expert from Transition to Hired will be hosting the Get Hired Fast Track show on VOKLE this week with a focus on job search and professional networking. Get Hired Fast Track streamed live on facebook is a new weekly interactive broadcast where job seekers who are unemployed or employed, and looking for something better, can access and ask questions of job search and career experts live from the comfort of their computer screens. "The marriage of facebook, VOKLE and career and job search experts available to answer job-hunters' questions live is social media at its best." said this week's host.
"Employers consistently say their best employees come form internal referrals from existing employees. The job-hunter's challenge is how to get that special referral that leads to a job" said Paul Hill, author of The Panic Free Job Search: Unleash the Power of the Web and Social Networking to Get Hired. "Many job-hunters are stuck in "click and send" behavior, applying to jobs online, which has a low probability of success. Learning how to build a network and then tapping into that network is what leads to a great job" said Hill.
Jobvite's 2011 Social Recruiting Survey Results indicated that high quality referrals matter even more to employers and "84% of those (employers) with significantly increased hiring pay employees for referrals."
"This is a very significant finding by Jobvite because in essence those employers are turning their employees into bounty hunters or head-hunters by offering their employees money for new employee referrals. Job-seekers have to learn how to tap into to this growing trend of "every employee is now a head-hunter" and networking is an effective way to take advantage of this growing trend." said Hill.
Get Hired Fast Track show on VOKLE can be joined live at 8:55 pm ET on Wednesday April 11, 2012 at http://bit.ly/Afmbgu or through VOKLE on facebook http://on.fb.me/w3LRZr
About Paul Hill
For more information about Paul Hill visit http://www.TransitiontoHired.com and for information on the book The Panic Free Job Search: Unleash the Power of the Web and Social Networking to Get Hired, visit http://www.PanicFreeJobSearch.com.