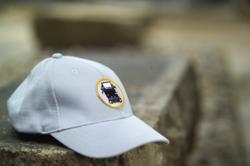 Too many children are growing up illiterate. One child who cannot read or write is one too many.
Baltimore, Maryland (PRWEB) April 11, 2012
Content. Clothing, a new logo brand based out of Baltimore, announced the launch of its new clothing line as well its plan for funding childhood literacy programs. The company, founded in November 2011 by entrepreneur and community organizer John Starling, has developed a social-capital economic model that will direct annual donations of over half its profits to literacy programs around the world by the year 2051 – and challenge other brands to do likewise.
Beginning with 12% of 2012's net profit, Content Clothing will donate an increasing percentage of profits each year: 13% of 2013's profits, 14% of 2014's profits, and so on until 51% of all profits are being distributed to literacy programs through the company's foundation, The Foundation of Literacy. The Foundation will then grant those funds to non-profit organizations or individuals who are improving childhood literacy rates in their communities.
"Too many children are growing up illiterate. One child who cannot read or write is one too many," Starling says. "Imagine a world where every child can read and write and express himself or herself. That's the root of freedom, and that's what we're up to with this brand."
Application materials for Content. Clothing's 2013 grants will be available on their website, http://www.contentclothing.com, on Dec 1, 2012. Organizations and individuals with a plan to improve childhood literacy or proven results in childhood literacy are encouraged to spread the word about the brand and apply for a grant.
Content's first clothing line features over 25 different hats with the brand's embroidered logo—an antique typewriter—and is now available online exclusively at http://www.contentclothing.com.
The logo-brand calls itself an "Anti-Brand," a term used to distinguish itself from what Starling calls average brands, "brands that, though omnipresent on apparel and gear, simply don't stand for anything." More over as an "Anti-Brand," the Content Clothing logo and label are available for sale direct to the customers. Content encourages its customers not to be "labeled" but to label themselves, allowing customers to simply buy the logo and label and put it on whatever they want.
The company plans to expand their clothing line to include shirts and other apparels and accessories, and to develop a online presence globally.
Seeing itself as more of an upstart than a start-up, the company is challenging other brands to step up and take a stand for something. Content believes it will encourage other brands to donate a portion of their own profits to charitable causes.
"The fact is we, as consumers, are paying money to be walking billboards for the brands we wear. People are starting to ask, 'what does my brad stand for?'"
"Content Clothing stands for every child being table to read. What does your brand stand for?"
Content clothing is a socially conscious anti-brand dedicated to improving childhood literacy globally and challenging major brands around the world to stand for something. "What does your brand stand for?"