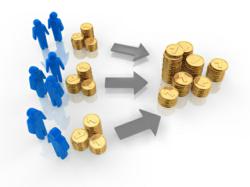 the New Deal for the 21st century businessman
New York, NY (PRWEB) April 10, 2012
Crowdfunding experts will toast this now legal equity financing platform with a special "Crowdfunding & Coctails" event next week in New York. The April 18th event, presented by The SOHO Loft (TheSohoLoft.com), will precede The Crowdfunding Conference which follows on Thursday.
CEOs of leading crowdfunding websites such as Brian Meece (RocketHub), Slava Rubin (Indiegogo) and Robert Dobyns (Conzortia) will be in attendance.
"Small businesses and small investors alike are going to benefit greatly from the JOBS Act passage", Dobyns stated. "Crowdfunding will do for small business funding, what the internet has done for communication. This is the New Deal for the 21st century businessman and for our American workforce. Congress and President Obama are to be applauded for their foresight in accomplishing this great task."
Now that the JOBS Act has become law, there is a 270 businesses and investors. The CEOs and business finance magnates attending "Crowdfunding & Coctails" will be discussing these issues and formulating strategies to ensure that equity crowdfunding hits the ground running after this wait.
"The horses are at the gate, waiting for the buzzer," Dobyns quipped. "[crowdfunding] Business will be booming soon"
For more information on crowdfunding and the buzz surrounding it, visit http://www.Conzortia.com