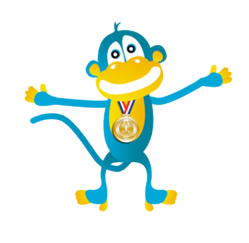 WordPress is the best possible option for small and starting businesses that wanted to set up a low cost website without compromising quality.
Perth, Western Australia (PRWEB) April 11, 2012
Spanky Media, one of Western Australia's top custom WordPress development companies, has offered amazing premium WordPress themes that can be customised to cater to every client's business requirements. The company's development team has delivered professional-looking websites at the most practical and realistic prices, thereby providing local businesses a reliable platform to excel in a cutthroat industry like online marketing.
In the past, several businesses neglected to create their own website. Majority have decided to do without online representation until they lately realised how much they are losing out on the market reach. The ability to reach out to the targeted market helps offset the cost of building a website, which eventually allow local businesses to tap into a market they were not able to reach before.
A recent global study conducted by IBM showed how Australian consumers are leading in terms of online shopping, as well as other technology-based approach to buying. According to the data, 17% out of 1,800 Australian shoppers are willing to experiment with their shopping experience and this is where the possibility of online shopping comes in.
Ian Wong, ANZ Retail and Consumer Products Industry Leader at IBM, says, "It should come as no surprise to retailers that digital technologies and the Web are impacting the industry in a major way." He went on to explain that businesses who are most likely to succeed are "the ones that are delivering a consistent, positive, and personalised experience for customers across various channels – online, mobile, in-store."
With the continuing growth of online shopping, the Australian business sector is also rapidly adapting to the recent trend. Gone are the days wherein starting a new business website is only viable for large corporations. Even small local businesses have braved the challenge and open up doors for businesses in Melbourne, Sydney and other major cities in the country.
Previous studies from the last quarter of 2011, has also indicated some prevalent factors which has influenced consumers' preferences and buying habits, and how far-advanced technological developments has influenced their buying experience. With this increasing amount of options for firms that cater to a variety of WordPress development services, finding a low cost but high quality website for a business should not be a problem.
WordPress is the best possible option for small and starting businesses that wanted to set up a low cost website without compromising quality. WordPress also offers numerous choices of themes from which the site can be built on. Hence, Spanky Media has utilised the power of this blogging and website platform to create unique and highly optimised web designs.
Spanky Media and other top custom Wordpress development companies in Western Australia use WordPress as their number one choice for web design. Premium WordPress themes provide the perfect platform to incorporate functional and workable design layouts into a business website. Even internet marketing experts recommend this for any starting businesses because this, after all, is an open source platform. Hence, business owners can avail of a wide range of features such as adding PayPal buttons, shopping cart, and other merchant features to make online shopping simple yet functional for the consumers.
Spanky Media is the leader in Western Australia's WordPress development industry. To find out more about their services such as mobile website development, and how they can help local business prosper, visit their website at http://spankymedia.com.au, or give them a call at 1300 729 261.